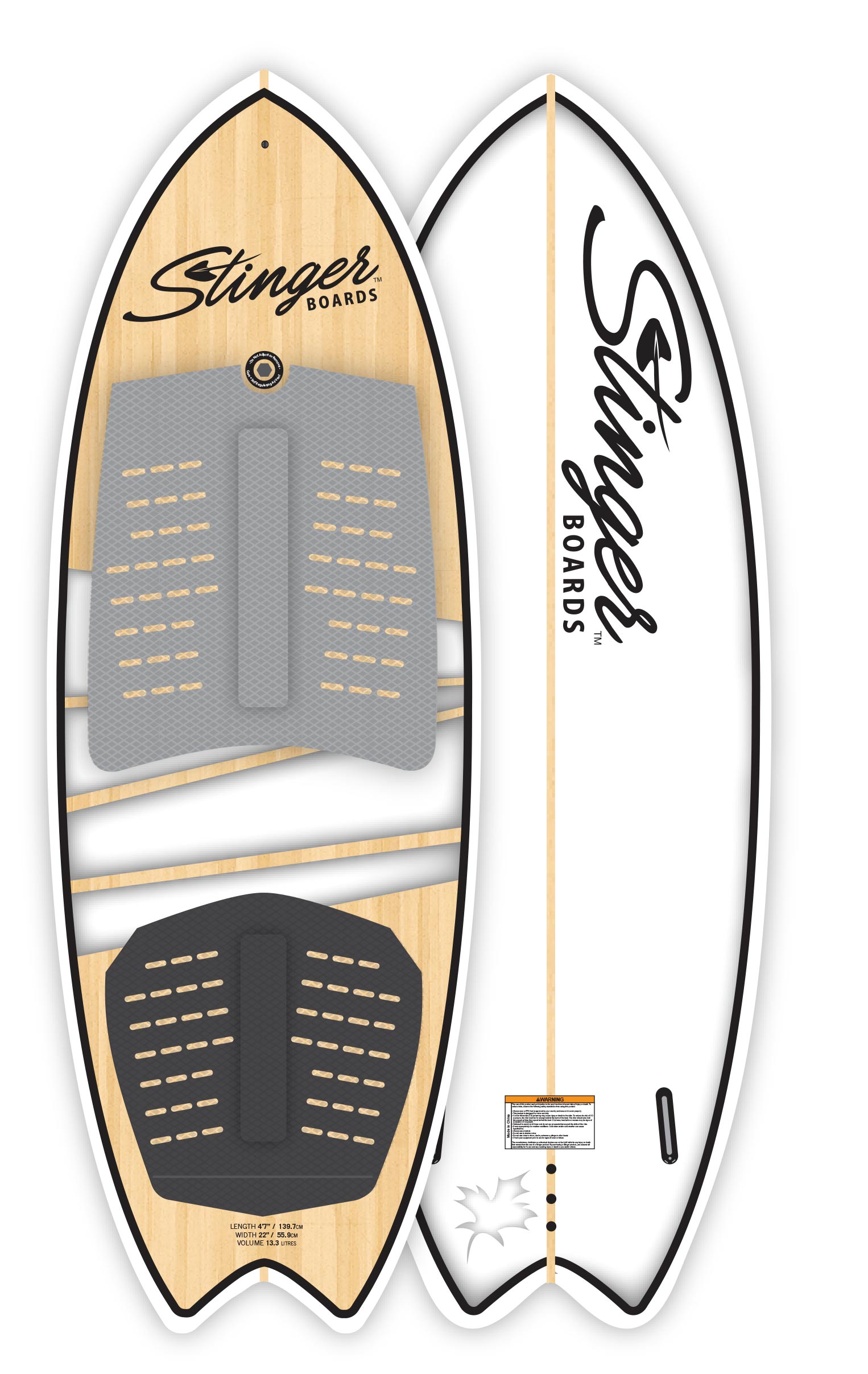 4 11 Wake Surf Fish
The shape of our 4'11" Fish, is from a collaboration of our team, with the focus on a cruising board for all levels of riders. The Fish has sharp rails with a single to double concave bottom for that true "Surf" feel.
The Fish model board is constructed with a 16kg & balsa stringer-reinforced foam blank that we rough shape using a CNC machine. The true difference in our boards is the lay-up, we use a lightweight 3K carbon layer which reinforces the standing zone for strength & feel under foot, and a full Bamboo sheet on the top to increase the boards overall strength and durability.
The 4'11" Fish comes with a 2 piece 3D diamond pattern deck pad with canting so you can generate more pressure to either rail. The canted pad also help reduce foot cramps when you go for the long rides.
All Stinger Wake Surf Boards include a bag for UV protection, a protective fin pouch, GL Carbon/Bamboo Thruster Fins, as well as a 1.25" Skim Fin. Dual fin set up for speed, single skim fin set up for a looser ride.
---