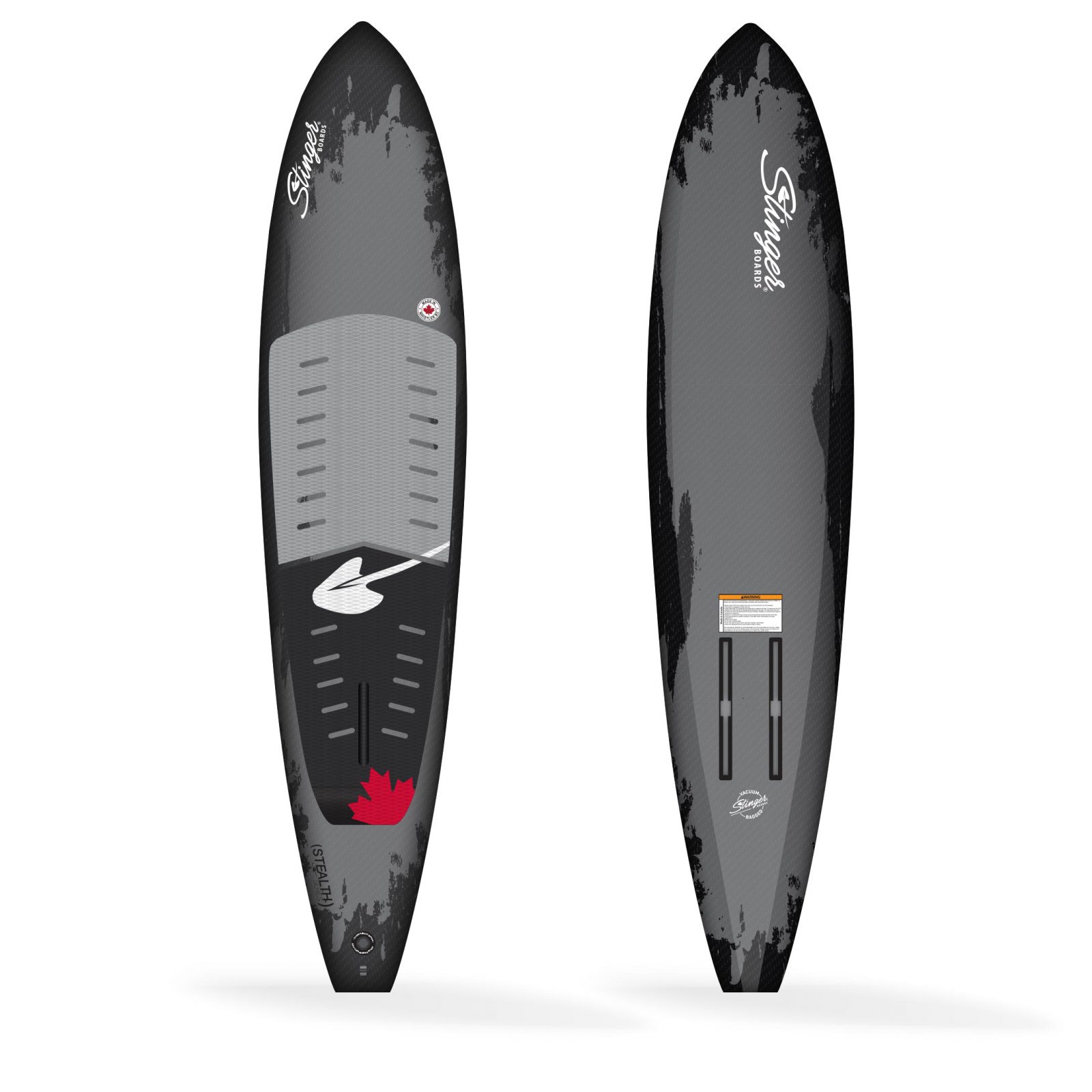 Downwind / Lightwind 8'0″
The Stealth DW / LW is without a doubt, the next level of Downwind SUP/ Light Wind Foil board, the hype is real. Appropriately named after its sleek shape that was inspired by the pioneer of Downwind board design Dave Kalama. We owe a great amount of gratitude to Dave for discovering and inspiring riders on the journey of Downwind/lightwind foiling.
Overview
CEO & shaper Steve Legge created the 8'0" x 19.75" @ 118L for the bigger rider with his team and a Hydrodynamics engineer. The Stealth shape features a longer & narrower outline that has a shallow spoon hull for stability with an ideal amount of rocker up front. This hull shape transitions to a flat bottom from the mid point of the board to the tail creating substantial glide and quick acceleration. The Stealth series has an innovative volume distribution and softened rail design so you don't hook up or get stuck when trying to get up on foil. The rails firm up through to the tail so the water can flush out the back for increased acceleration and speed.
Key note : ( the tail never meets at a sharp point so the water doesn't cross over and create
downward suction or impede forward momentum with unwanted turbulence.)
The 8' 0" Stinger Stealth Board has proven its design with an incredibly easy lift off in
downwind waves, flat water or light wind wing foiling
Construction
All of the Stealth Series boards are built with "Vacuum Bag Construction" making boards that are lighter, more durable, and consistent. As a result, you get more acceleration speed , glide, and riding performance. The vacuum construction also ensures the Stealth will have a superior longevity over the test of time.
Performance
Test riders that weigh 180lbs & 210bs, when using the 8'0" 118 litre Stealth board, they're finding that their paddle speed has greatly improved because of the narrow outline and unique shaping. While quite narrow, the Stealth still has great stability on the water. This stability helps increase the paddle stroke cadence allowing you get up on foil earlier and easier.
The test team has also been finding that they are able to use a smaller front foil when paddling up, or wing foiling. They have dropped on average 200cm2 front wing size, resulting in faster riding speeds and more fun in the right conditions like small rollers.
Wing Foiler's are finding they are able to get up to take off speed way faster, so you are on foil much earlier than conventional board designs. The longer board length releases sooner or with less speed, so light wind conditions are achievable where they were not in the past. Riding in 8 to 10 knots is now achievable with a large wind wing like the new Stinger 7.1m and the a Stealth DW / LW board!
Our Company
Stinger Stealth Series boards are designed and built in Whistler BC, Canada. We are very proud to be the able to offer the lightest and strongest quality boards to Foilers in Canada and to our neighbours south of us along with the state of Hawaii.
If you're looking for something slightly different in size/volume, we offer a custom build option. Click here for more details Click here for details.
---
Quick Points
8'0" x 19.75" x 6.25" | 118 lt
Deluxe Coffin Style Board Bag
Full 3k Carbon Vacuum Bag Construction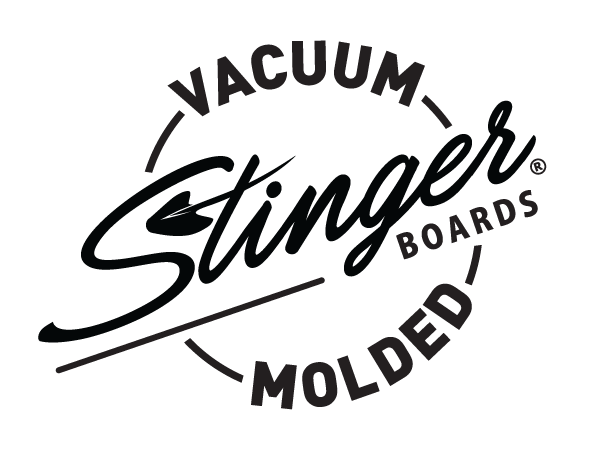 Construction
Diamond pattern deck pad
Paint
6oz S-glass
3k Carbon - 3/4 length stand/kneel zone
3k Carbon - full length
1.8lb EPS recycled foam
High Density Foam Foil Box
3k Carbon - full length
6oz S-glass
3k Carbon - foil patch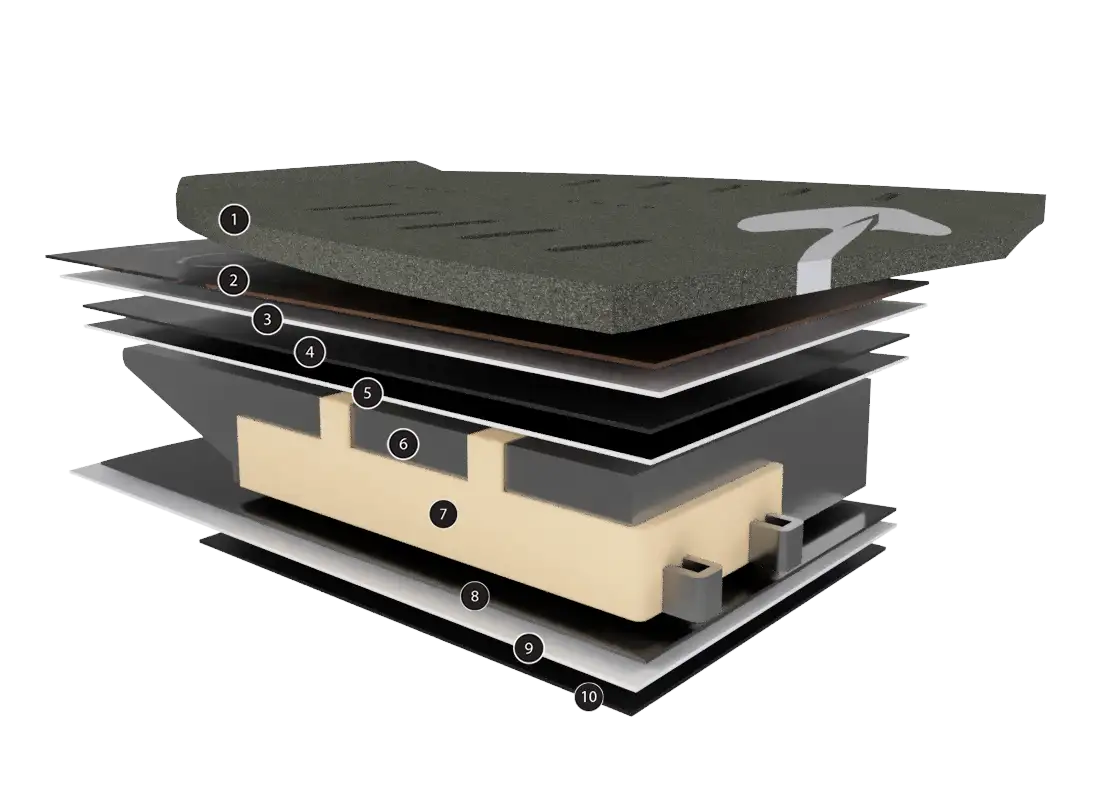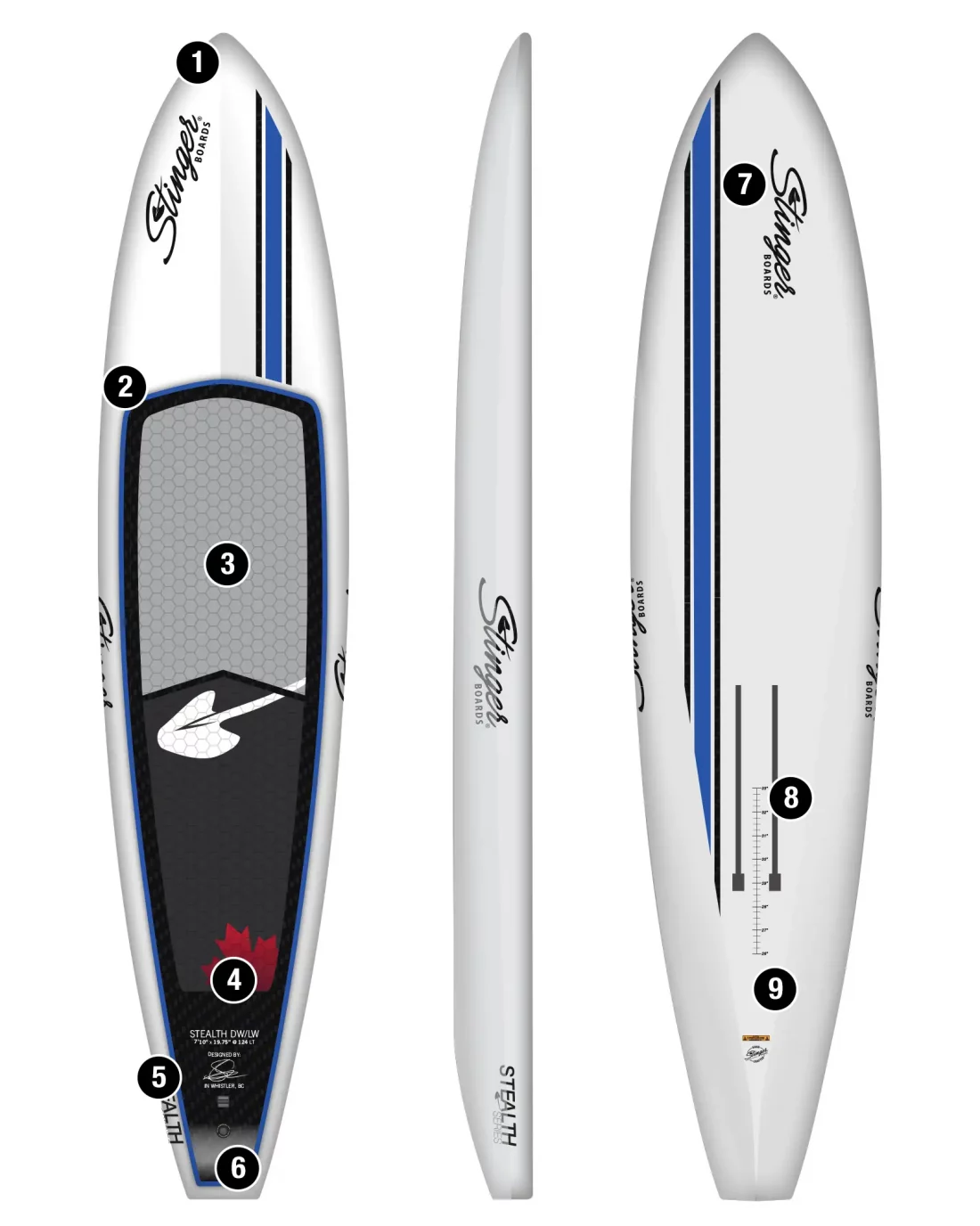 Features
Full Carbon Fibre Deck
2 Piece Deck Pad
3k Standing Zone
Kick Tail on Deck Pad
Leash Plug
GoreTex Vent Valve
Slight Spoon Bottom
3k carbon full bottom & 3K carbon overlay with 90mm Foil Mount
Full 3k Carbon Vacuum Bag Construction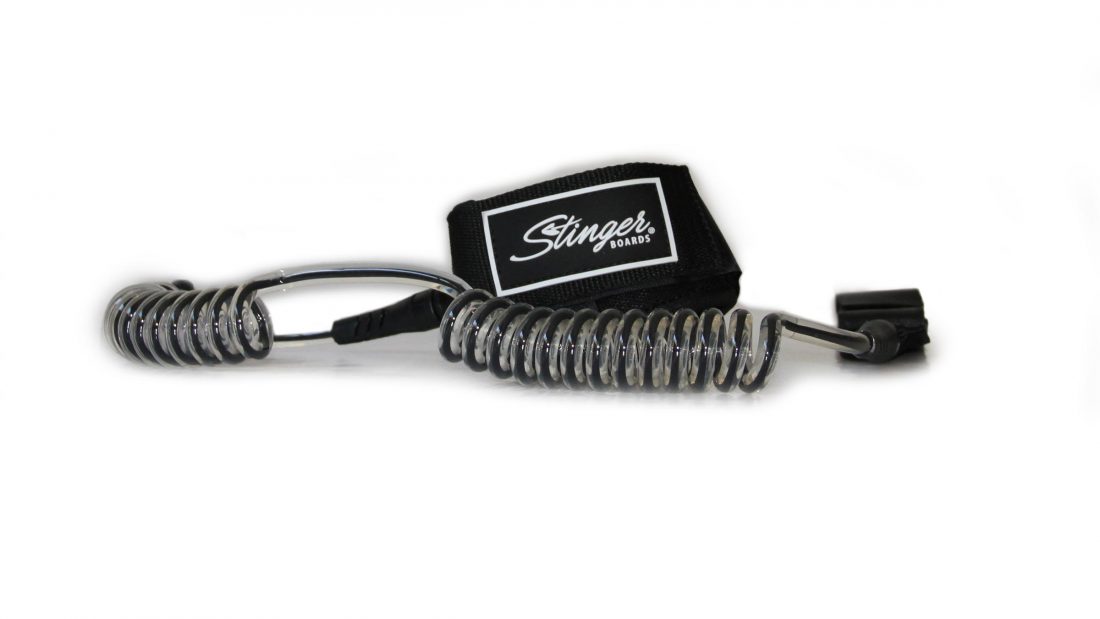 Dual coil leash