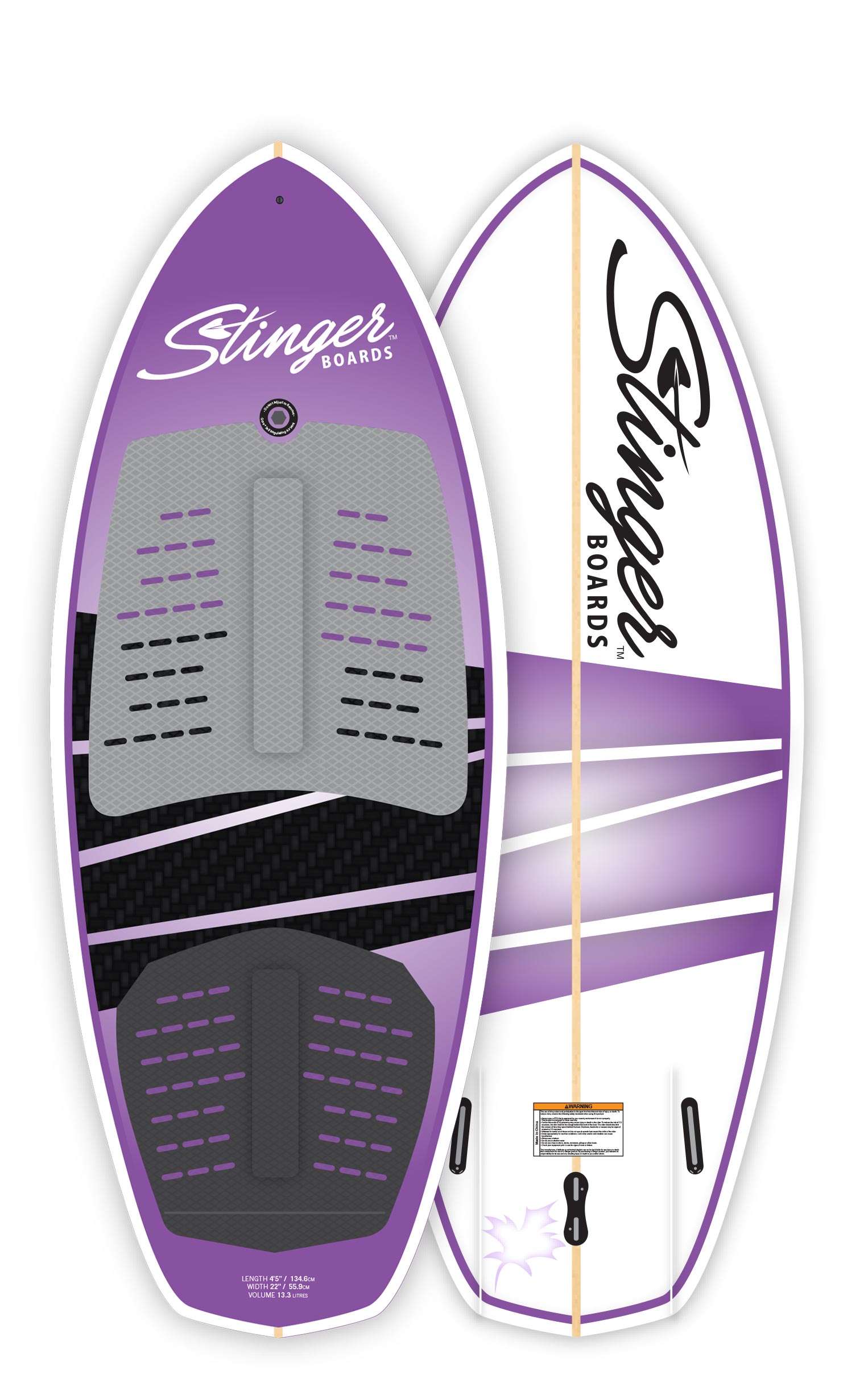 4 5 Wake Surf Rocket
We asked our female riders what they wanted in a Wake Surfer.? Answer, a fast and agile epoxy board.
So we designed a low rocker line going from a single concave to channel tail which allows the water to flush out the back. This rocker allows you to achieve the speed you require for any size wave, and the shorter profile makes the girly rocket incredible for air or rotational spins.
The construction of this board having an ultralight core, with a full carbon top sheet makes this board one of the most advanced and durable in its class.
All Stinger Wake Surf Boards include a bag for UV protection, a protective fin pouch, GL Carbon/Bamboo Thruster Fins, as well as a 1.25" Skim Fin. Dual fin set up for speed, single skim fin set up for a looser ride.
---