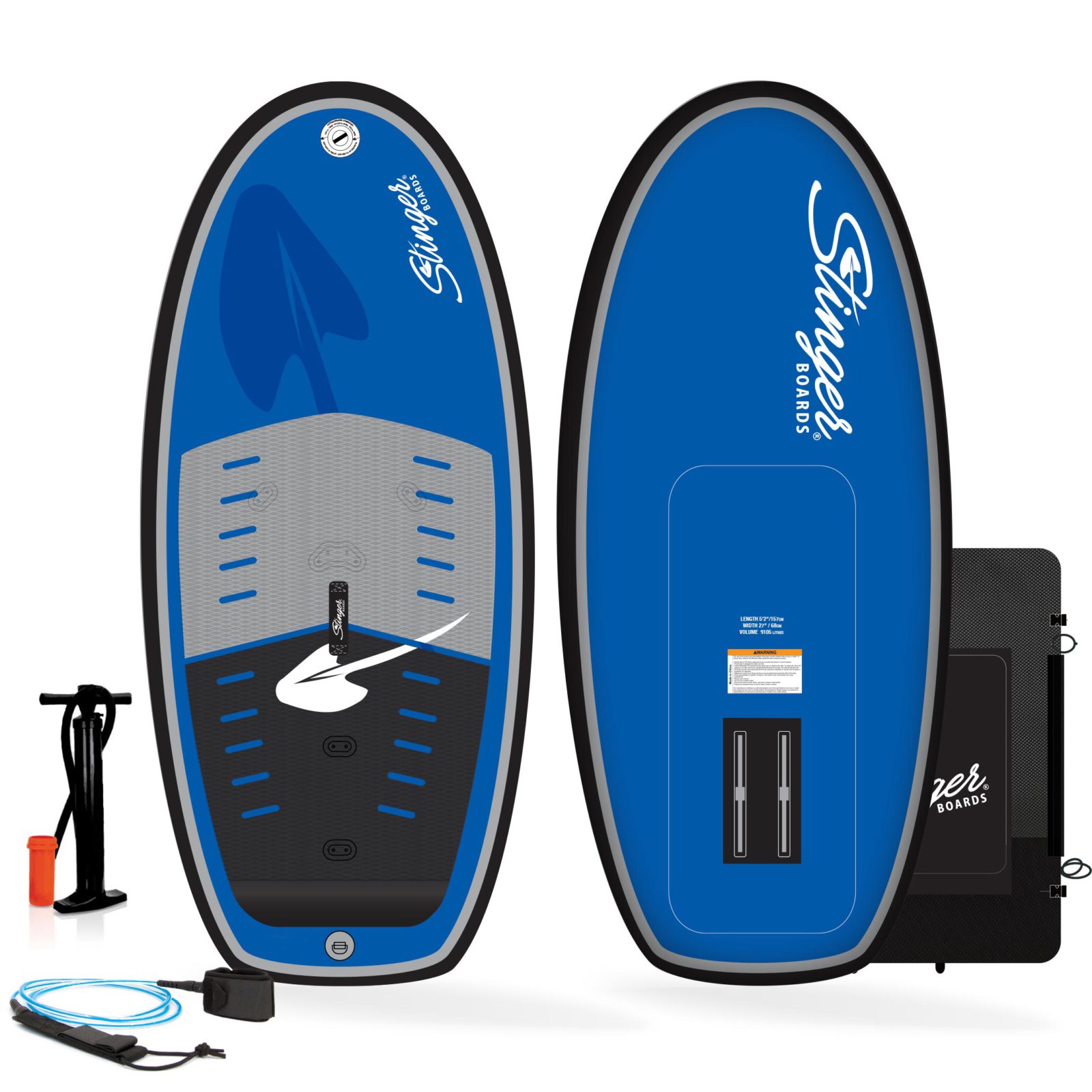 iSUP Traveller 99L
After a few proto-types testing and working with our counterpart Kahuna Paddleboards iSUP factory for the last 18 or so months, we where able to create our iSUP Foil Board, appropriately named the "Traveller." Dedicated to Foiling in Surf, SUP or Wind-Wind disciplines.
We've found that although it says 99L because it's an inflatable, the volume is more like 115L.
Not only can you fit the board into the bag, you'll find foil storage provisions on the underside of the top flap to hold your Stinger Devil-ray Foil, and still enough room to put your wing in as well.
Our team riders where shocked at how stiff the iSUP was once inflated. You can pump the Traveller up to 18psi because of the extra stiff drop stitched double layer construction, along with an additional pin-line overlap rails, making a it rock hard.
We use a 90mm slotted "Carbon Foil Plate" which help reduce the overall weight and the carbon plate provides a direct transfer to the foil.
The "Traveller" can be ridden with or without foot straps, provisions are installed so when you get to that level, you can go large.
Along with the iSUP Board, a dual action hand pump, travel wheelie bag and leash are included.
At 5'2" & 99 litres, you'll be able to go Foiling anywhere, happy travels.
---
Quick Points
5'2" x 27" x 5" | 99 lt
Comes With Travel Bag
Blue/Grey
Up to 220 lbs
| | | | |
| --- | --- | --- | --- |
| Weight | up to 150 lbs | 150-225 lbs | 225 lbs + |
| Recommended PSI | 15 PSI | 16 PSI | 18 PSI |
Construction
Using Reinforced Drop Stitch (RDS) technology, we heat press and glue the internal linear strands so the boards are lighter, stronger and stiffer. Included with the board is a dual action pump & straight leash. Combine this with our very convenient wheelie bag/travel packs and you are set to travel anywhere you want to go.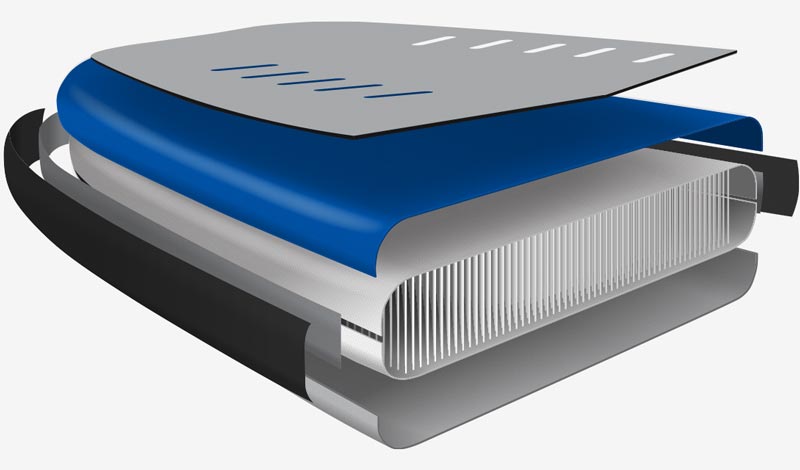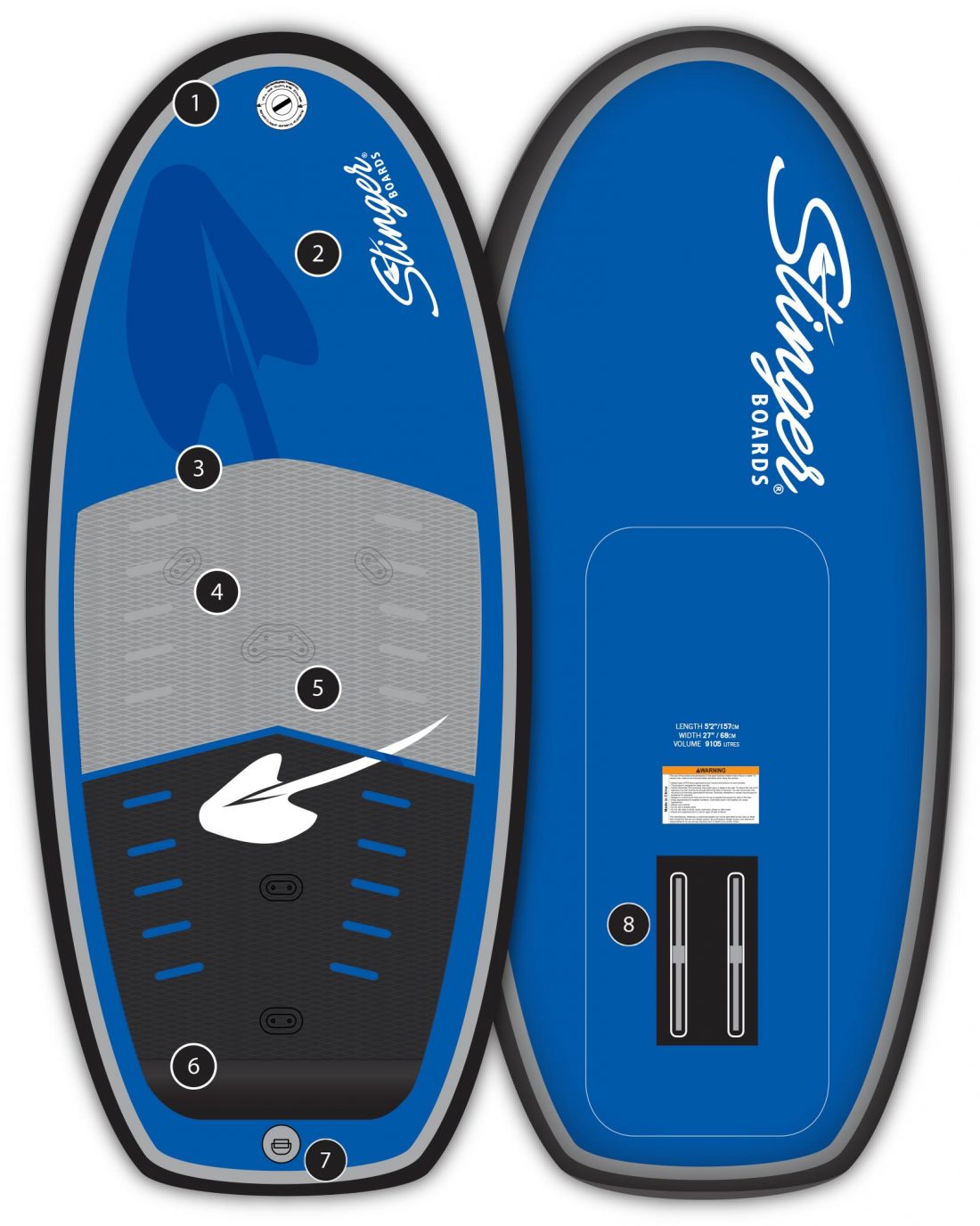 Features
Reinforced Seams
Double Layer Drop Stitch, crazy stiff
Diamond footpad, ultimate grip and comfort
Carry Handle
Triple foot-strap provision
Rear Kick-pad for strapless riding
Steel D Ring for leash attachment
Standard 90mm Carbon Foil Mount
Custom iSUP Traveller Bag
The Stinger Foils iSUP traveller bag has compartments on the inside of the lid to stow all of your foil parts.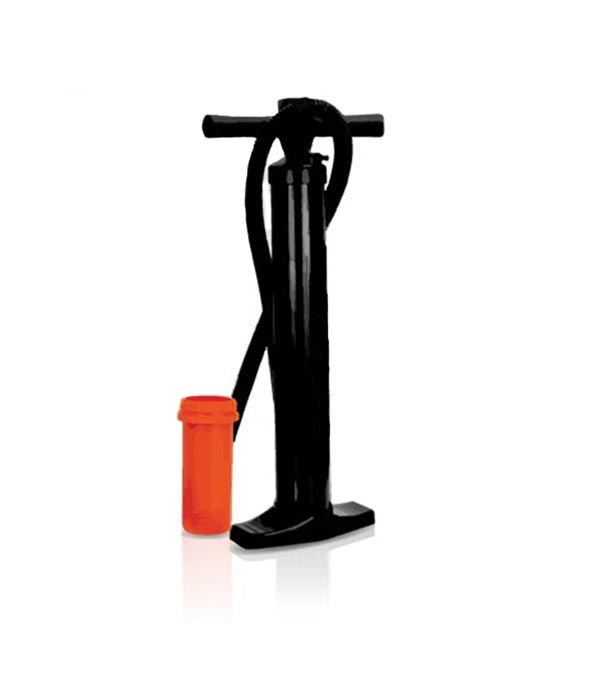 Double action iSUP Pump & Repair Kit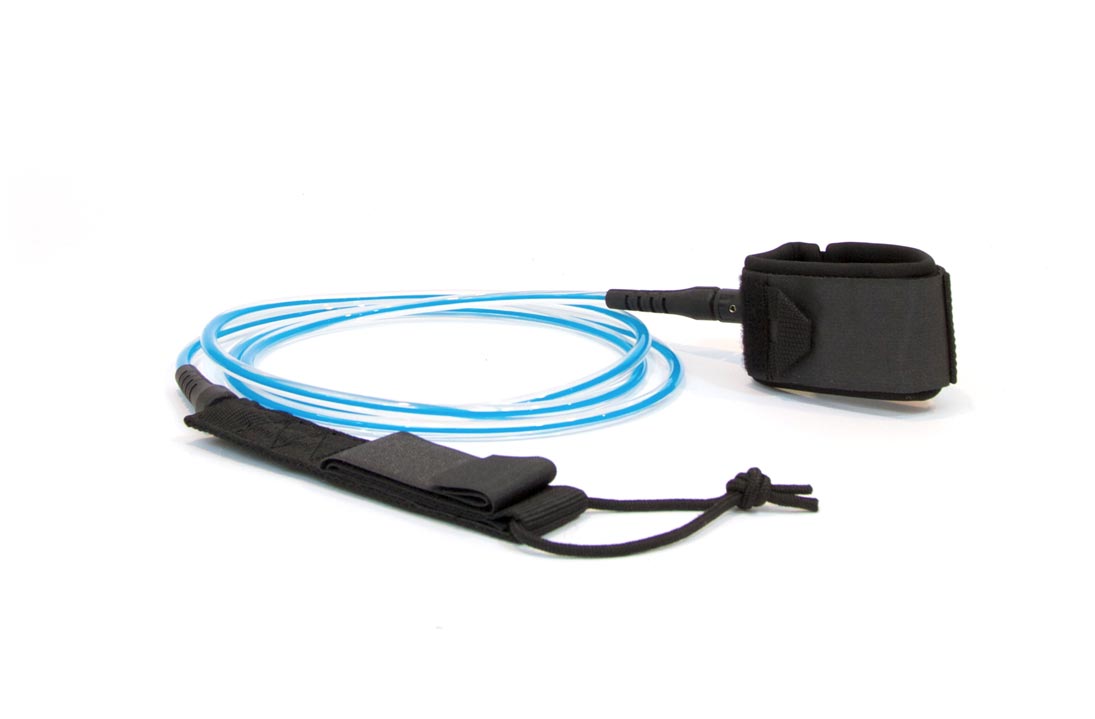 Straight Leash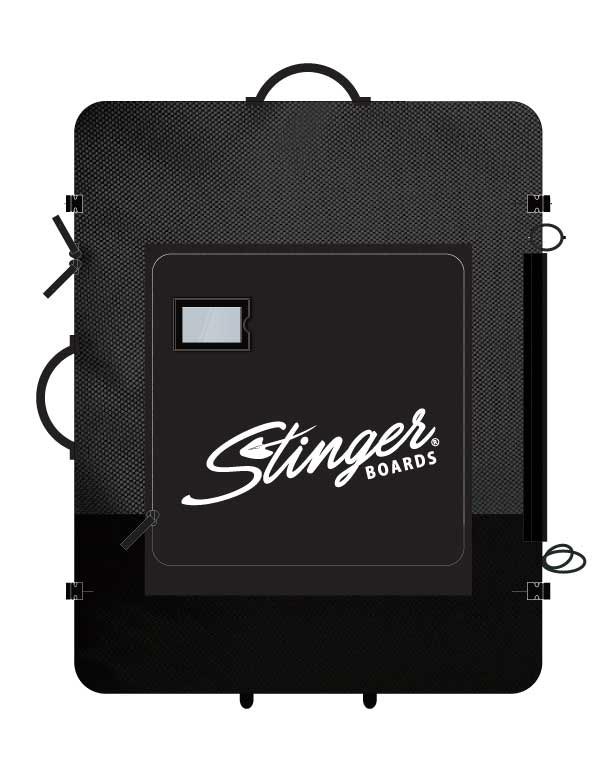 Deluxe Travel Bag