6'1" Green Machine
Designed to step off the dock and onto your Stinger eFoil, that's the principle behind our Stinger "Green Machine" eFoil. Recommended for any weight range, very stable for all levels or riders, from beginners to advanced weighing up to 225lbs. Also a great choice for school operations.
---
6'1"x28"x5" | 133 lt
Full Carbon
Comes with Travel Bag
Controller, Battery Pack & Charger
Up to 225lbs or Advanced Rider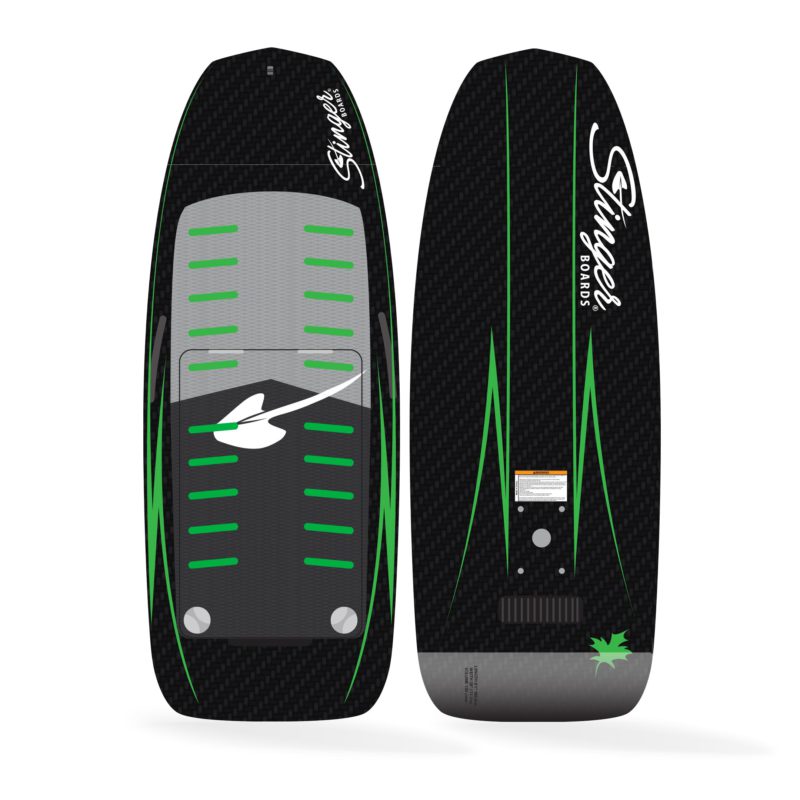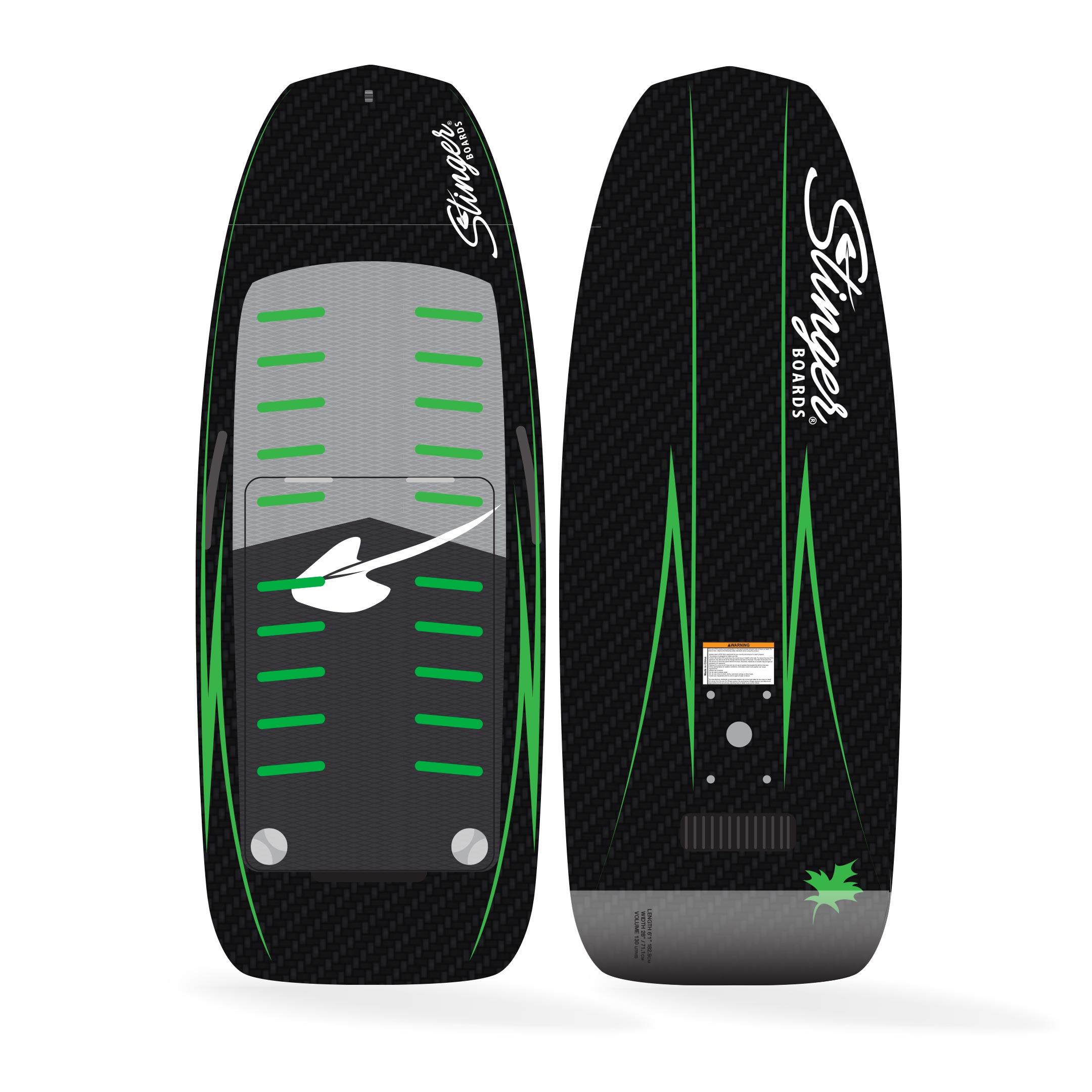 Stinger V2 Controller
Our V2 hand controller is an ergonomic wireless Bluetooth hand unit that displays speed percentage, battery percentage, and controller power all in the palm of your hand. It comes with a wireless charger that can also be used with your iPhone.
Stinger Motor & ESC.
Manufactured by Maytech, we use the 65162 motor & Water Cooled 300A VESC based ESC.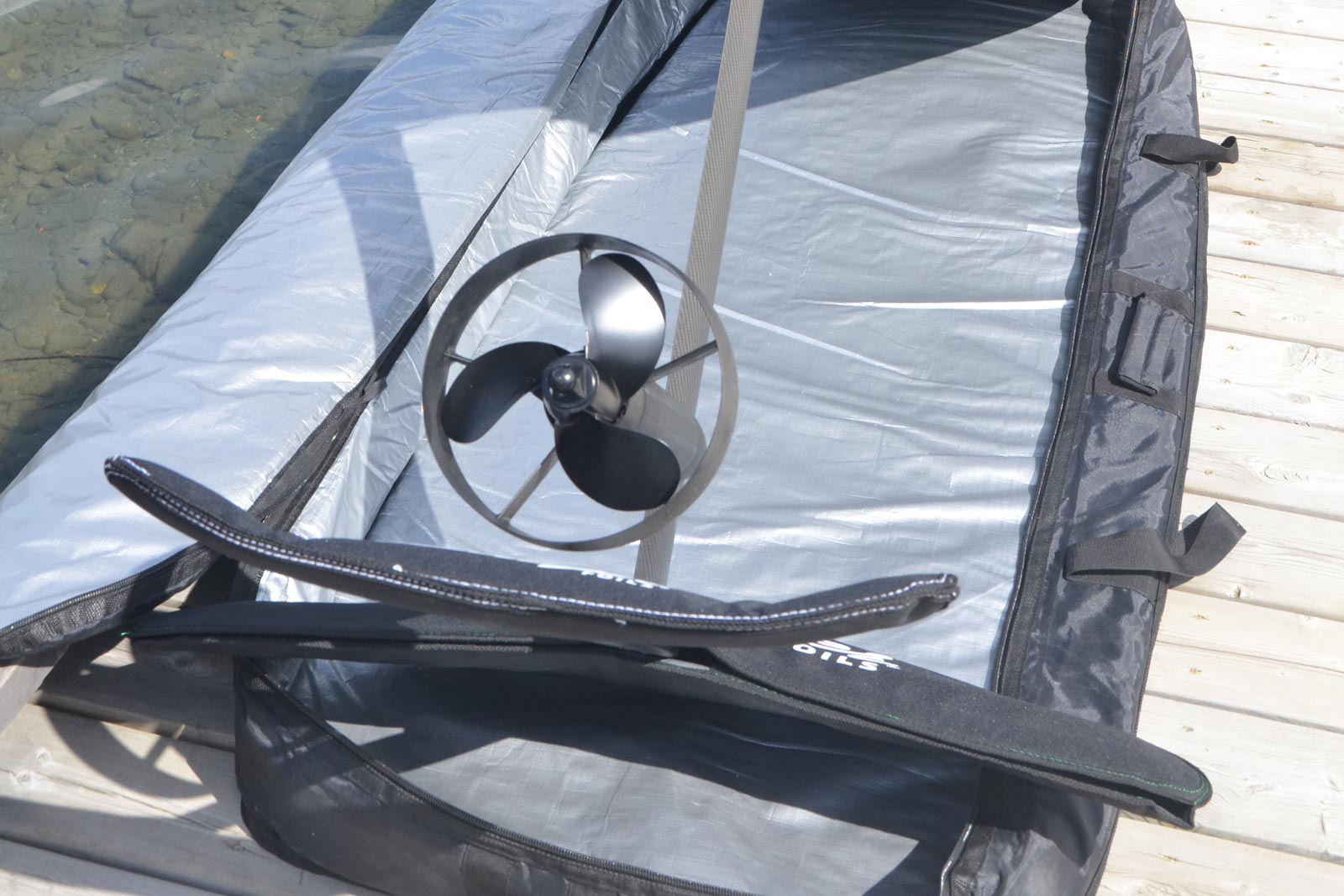 Stinger Mast
This is a full carbon pre-preg 3K carbon mast manufactured to the highest standards in the industry. The lightweight and super-strong mast is designed by our Stinger engineers so the profile enables easy carving in all conditions.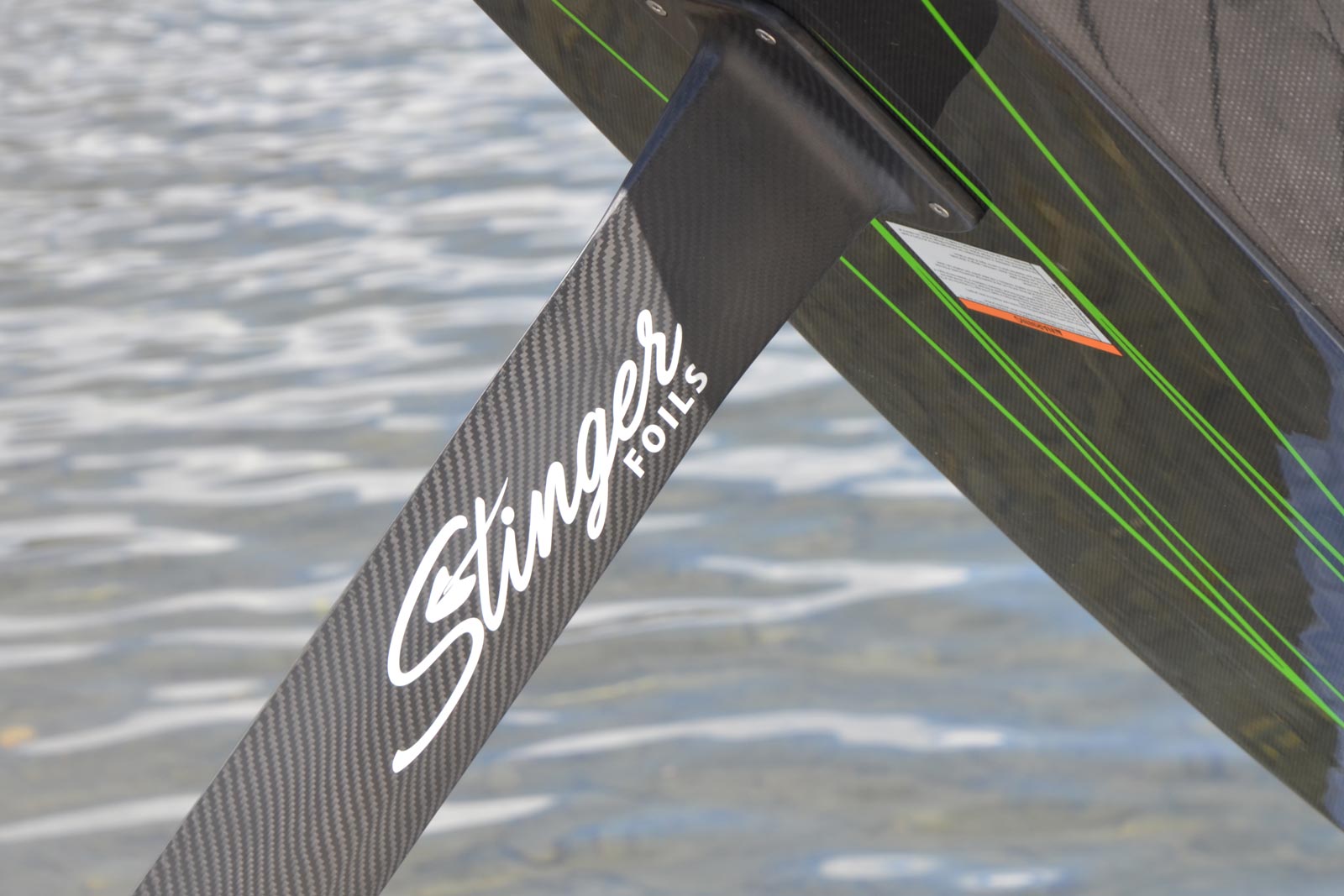 Stinger Fuselage
Proudly Canadian, this fuselage houses the Devil-Ray & 440 Rear Stabilizer 3k Carbon wings. Made of 6160 Aluminum that is cut with a CNC machine and then anodized in Saskatoon SK. It is made of aluminum so that it can take the load when you rest your eFoil board before installing and when removing the battery.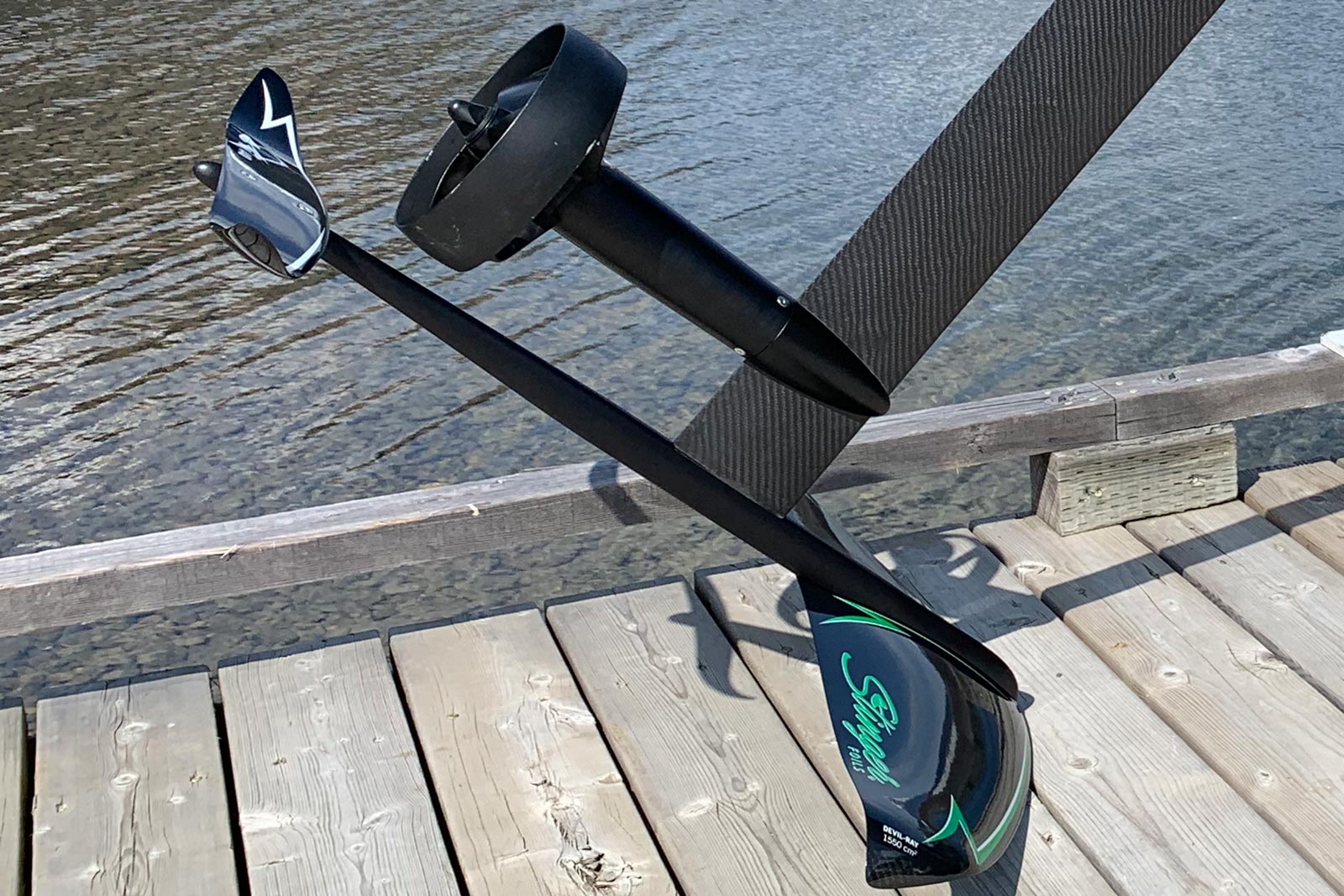 Stinger Battery
Designed and manufactured by Samsung, our battery will provide up to an hour to an hour and fifteen minutes of ride time, depending on rider weight, ability as well as air/water temperatures. We have gone over 12 kilometres on one battery with a rider weight of 165lbs and an average throttle of 77%.