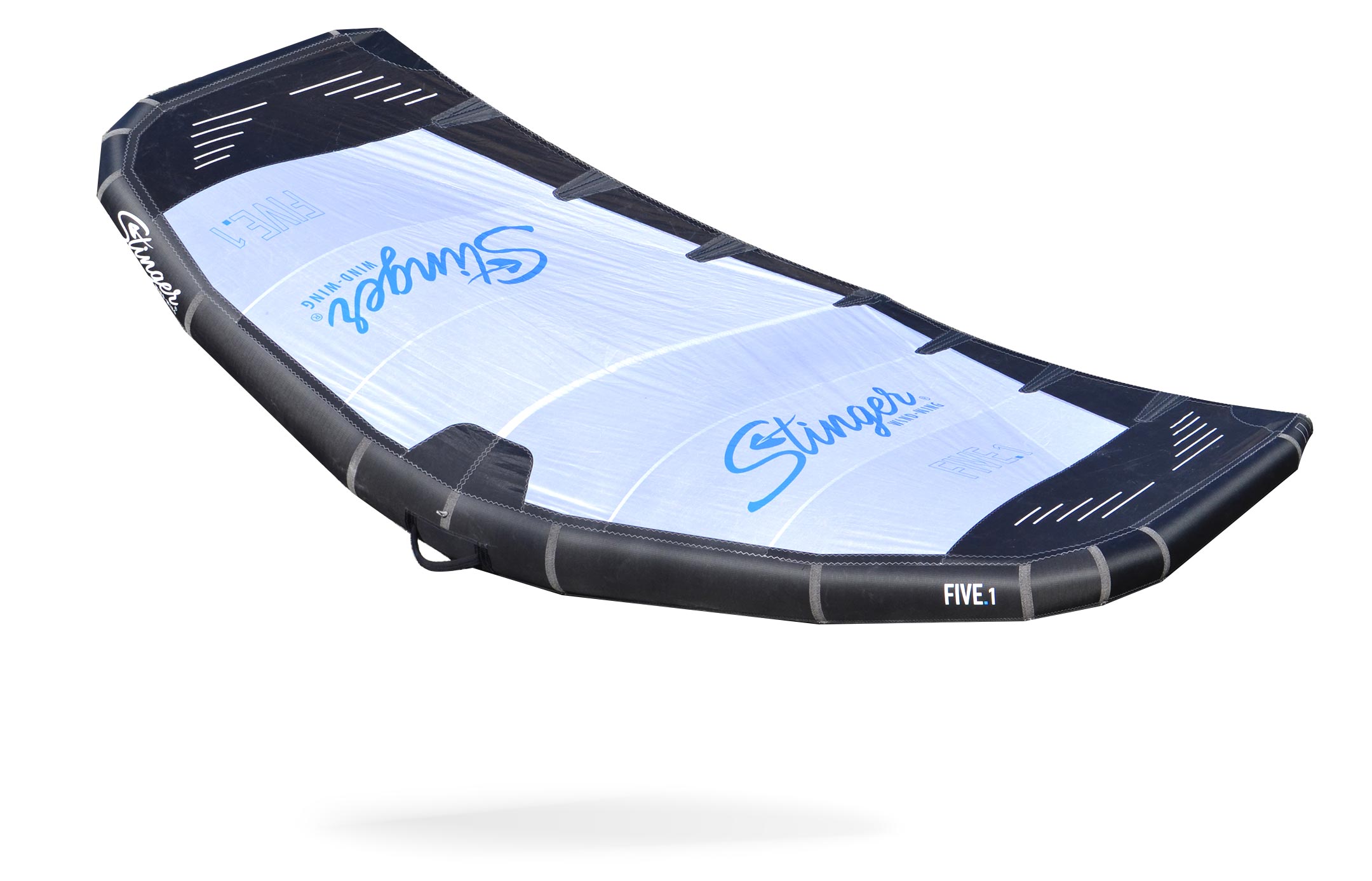 Stinger Wind Wing
The new Stinger Free Ride Wind Wing for 2024 or FR3 has been completely reworked/engineered. Our team of riders wanted a wing with power when needed and the biggest sweet spot possible. They also said that low-end power is key to getting up on the foil earlier, and a top end performance that lets you handle gusty conditions.
This was a big ask, and we new we had to change Wing factories. We establish a new working relationship with the same factory as a few other top brands to engineer a Wing that not only feels light in your hands, it has a progressive outline.
After a few prototypes we refined the profile section that makes it easier to handle and a more stable when riding. The other part of this redesign was having boom handles so your front and back arm pressure is even, not backhand heavy. We also wanted to be able to hold onto the boom handles in your finger tips and not need Popeye forearms to hold the wing. So being Canadian, we added a "Tack Mack" swirl grip to our booms, similar to a hockey stick grip. The team found the booms with the tack-mack grip to be a game changer, power steering and very responsive with 4 times less grip strength required, so your water time is extended when using the FR3.
We then reworked the wingtip geometry and balanced the dihedral that prevents oscillation side-to-side when gripping the front handle, so riding downwind swell, surfing or just holding the front leading edge handle making an extended jibe, the FR3 is balance perfectly.
Like most wings, the draft-forward curvature in the profile section generates more lift in the front of the wing, this makes transitions smoother so you can glide through turns effortlessly, and when combined with improved canopy tensioning with the six batons, the FR3 low-end power now has significant advantage over other brands.
We were also after a stiffer more responsive leading edge, so the canopy must will stay taught through a wider wind range eliminating flutter so it creates a smooth trailing-edge release reducing drag. Then, to ensure the wing remains stable and comfortable in overpowered conditions, we've tapered the leading-edge diameter from the mid-points out to the tips, for a more powerful & stable wing.
Yes that's a ton of reworking to make this our best Wing design to date.
We know that once you try the new Stinger FR3 Wind Wing, you'll be able to take your Foiling to the next level.
Proudly Canadian Designed.
---
FEATURES
New geometric outline with pulled in wing tips for balanced handling and reduced tip-strike
Strong upwind ability due to the addition of 6 batons to hold the power
New rigid "Tacky Mack" handles for micro trimming, easy adjustment and direct response for power steering in your finger tips
Expanded wind range for greater low wind performance and higher wind stability
GeoStrut exoskeleton ridge line frame, this makes the leading edge 3x stronger for greater / faster uplift
Independent dual-inflation pressure for both leading edge and the strut
Durable high performance Dacron frame using Stinger canopy design geometry maximizing loft for added power and hang time when launching
New strut connection with a tight and accurate fit
Kevlar scuff protection on wing tips and seams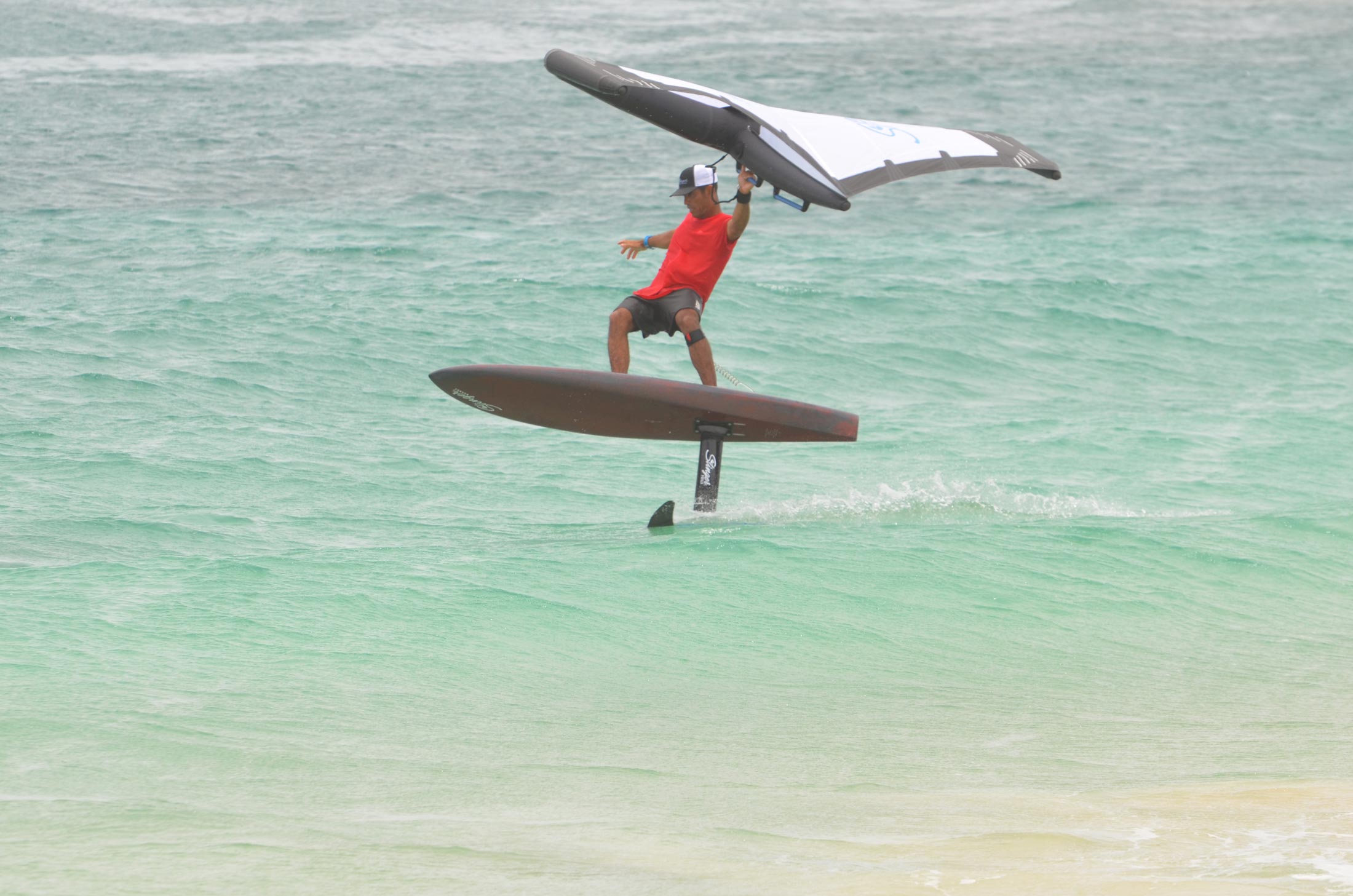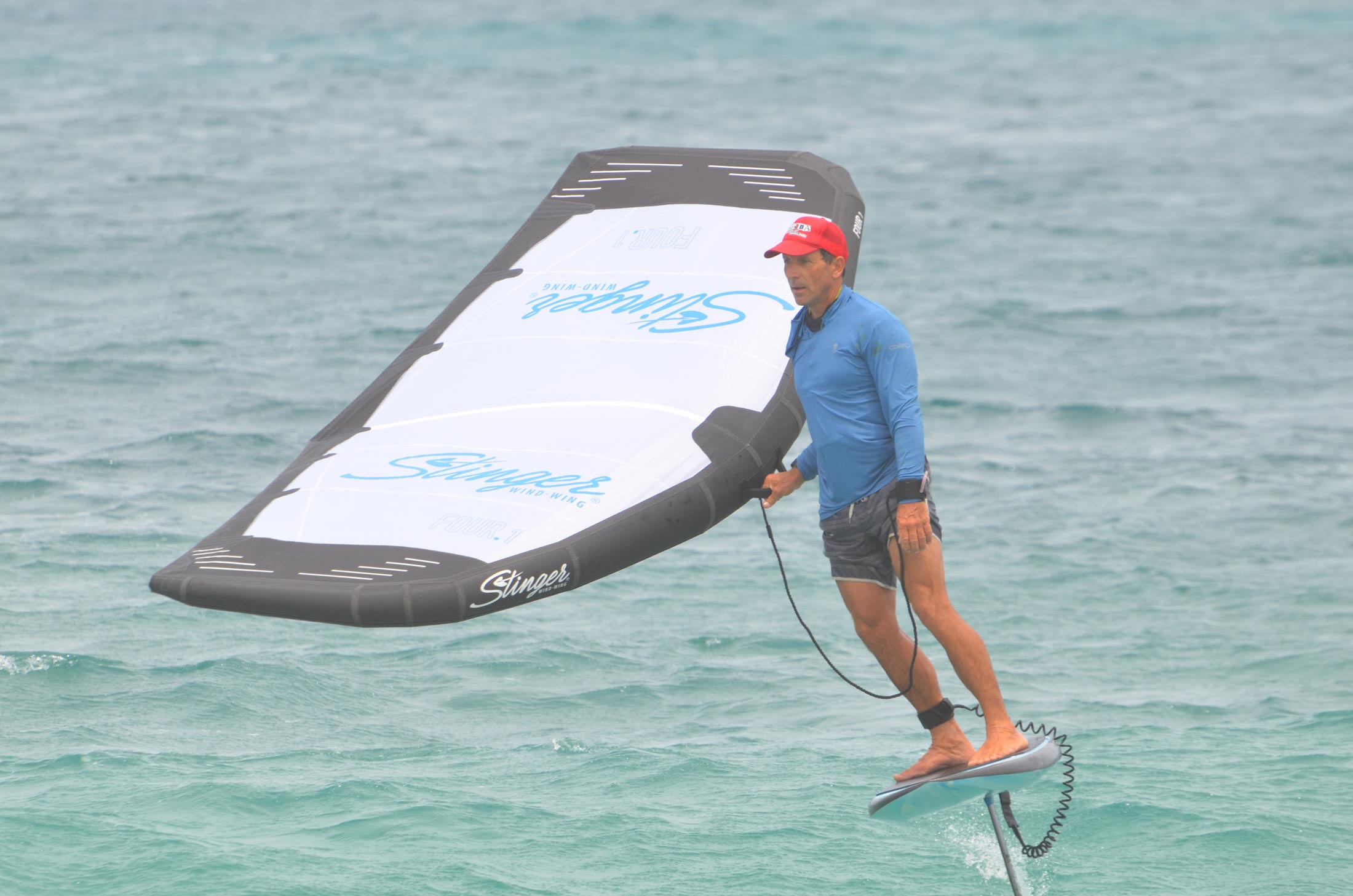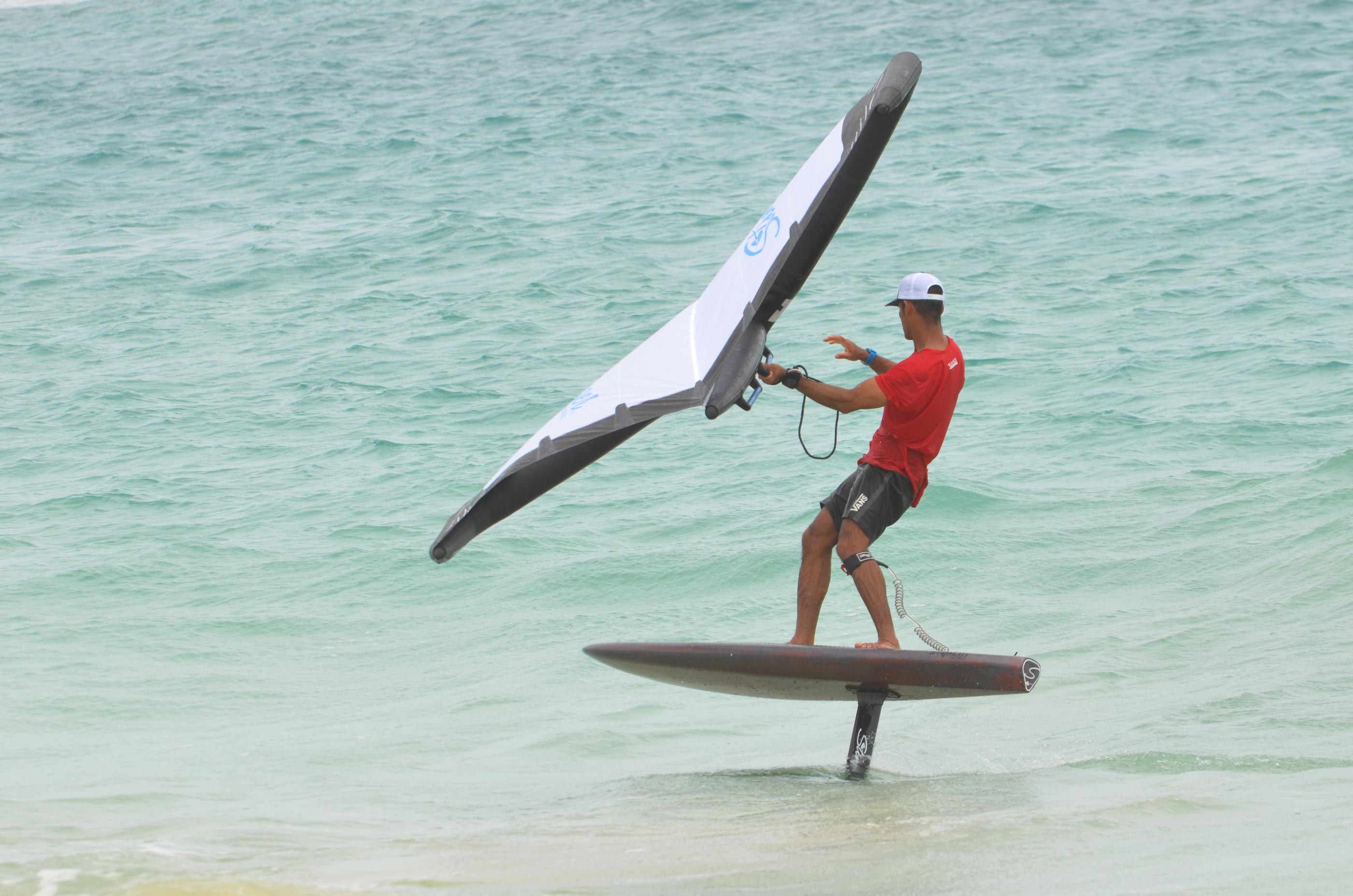 Materials
New Stinger High-Performance Canopy Material
New lighter-weight bladder material with reinforcement in high-wear areas
New durable and lightweight Dacron Leading Edge & Strut material
New Booms with "Tacky Mack" handles for greater control
New comfort "knuckle guard" under the power handle
New strategic Kevlar scuff protection on the wing tips