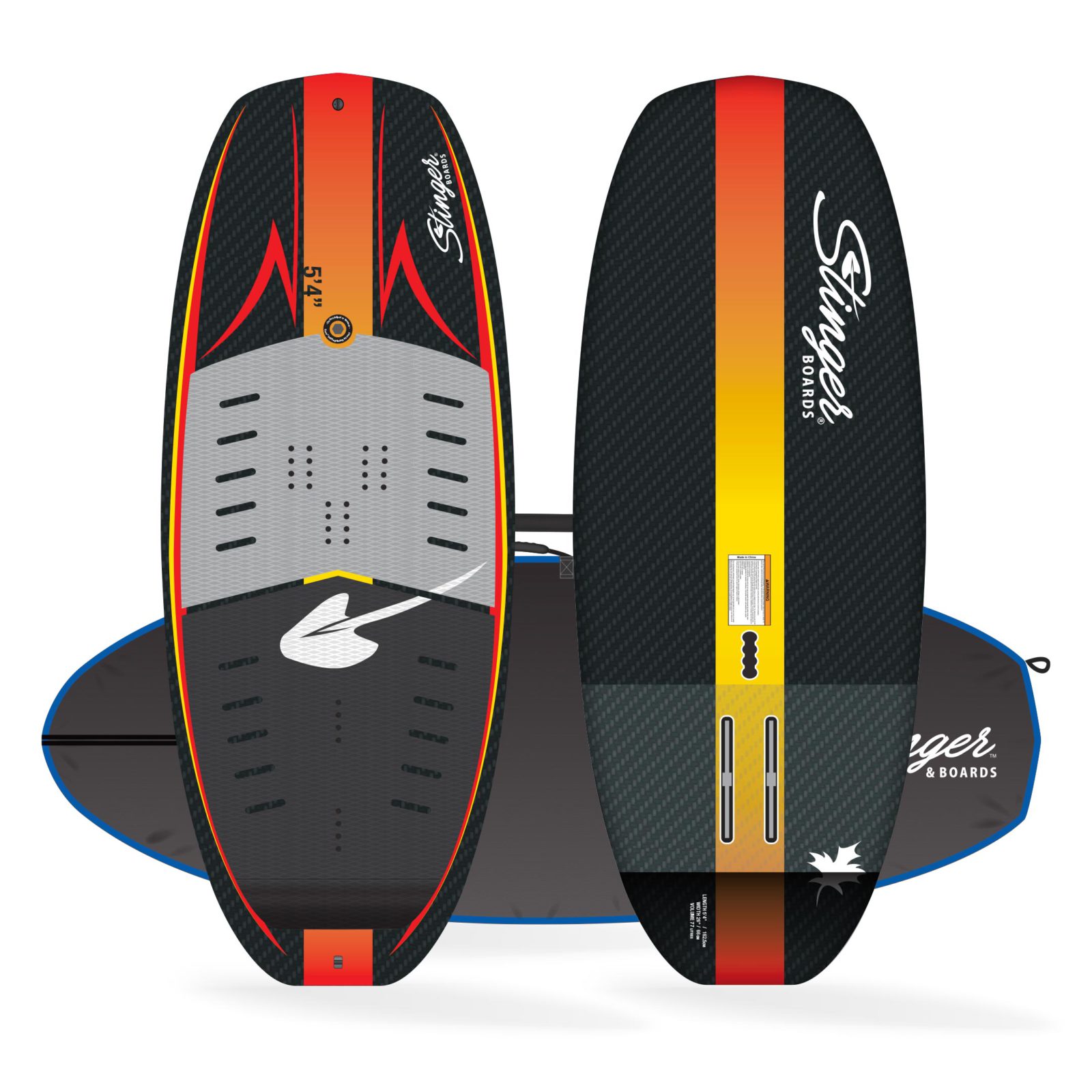 5'4" Freeride Wing Foil Board 77L
Riders have been asking us for an all round Freeride Foil Board, so Steve went to the shaping bay and created the new Freeride Foil board. It comes with a deluxe travel bag with pockets to hold your foil for easy travel.
The 5'4 is performance oriented designed with a slight dual concave to help you plain sooner with the lower volume. The duck bill nose keeps the length down and allows for shorter swing weight so you can turn easier and complete those jibs.
Our Pro 3K Carbon and Glass "Foil Mount" construction is by far the most detailed in the Foil Board industry, it not only adds strength, it gives more feel and control.
Constructed with our full 3k carbon construction using a 2.2lb EPS foam core foam blank. Numerous foot strap inserts for multiple stance angles, along with a diamond deck pad and leash plug.
The shape also has chimed rails to reduce rail catch and an aggressive kick tail with a release ledge to get you an earlier lift than most short boards.
If you're looking for that next level Foil Board to ride waves or launch some flat-water ariels, this is your board.
Recommended for the rider weighing up to 150lbs, or the intermediate / advanced rider wanting a lower volume Wing Foil board.
This is a 77 litre volume board.
90mm Foil Mount with base mounted carry handle.
---
Quick Points
5'4" x 25"x 4" | 77 lt
Comes with Travel Bag
Full Carbon
Up to 150 or Advanced Rider
Construction
Epoxy construction
2 piece grip-lite EVA pad
Paint
6oz Fibreglass
3K carbon
3K carbon standing zone
18kg EPS foam core
Foil Box High Density Foam
Foil Box
3K carbon overlay for Foil mount boxes
3k carbon
6oz cloth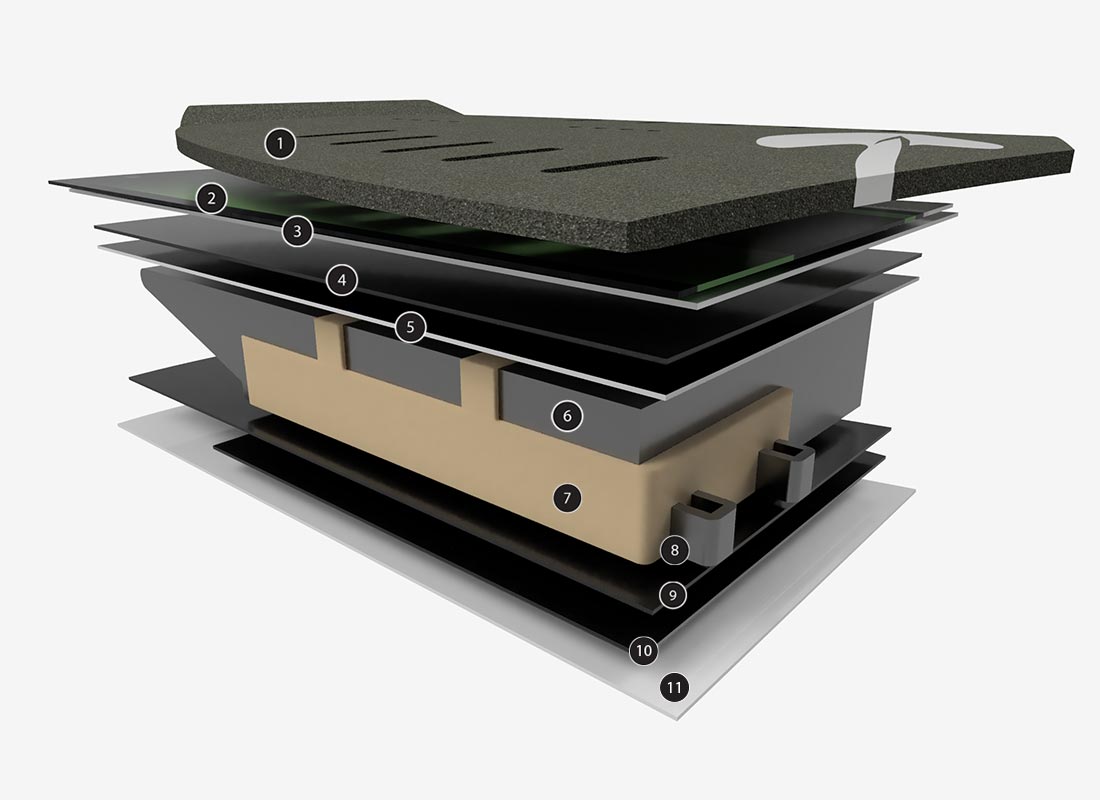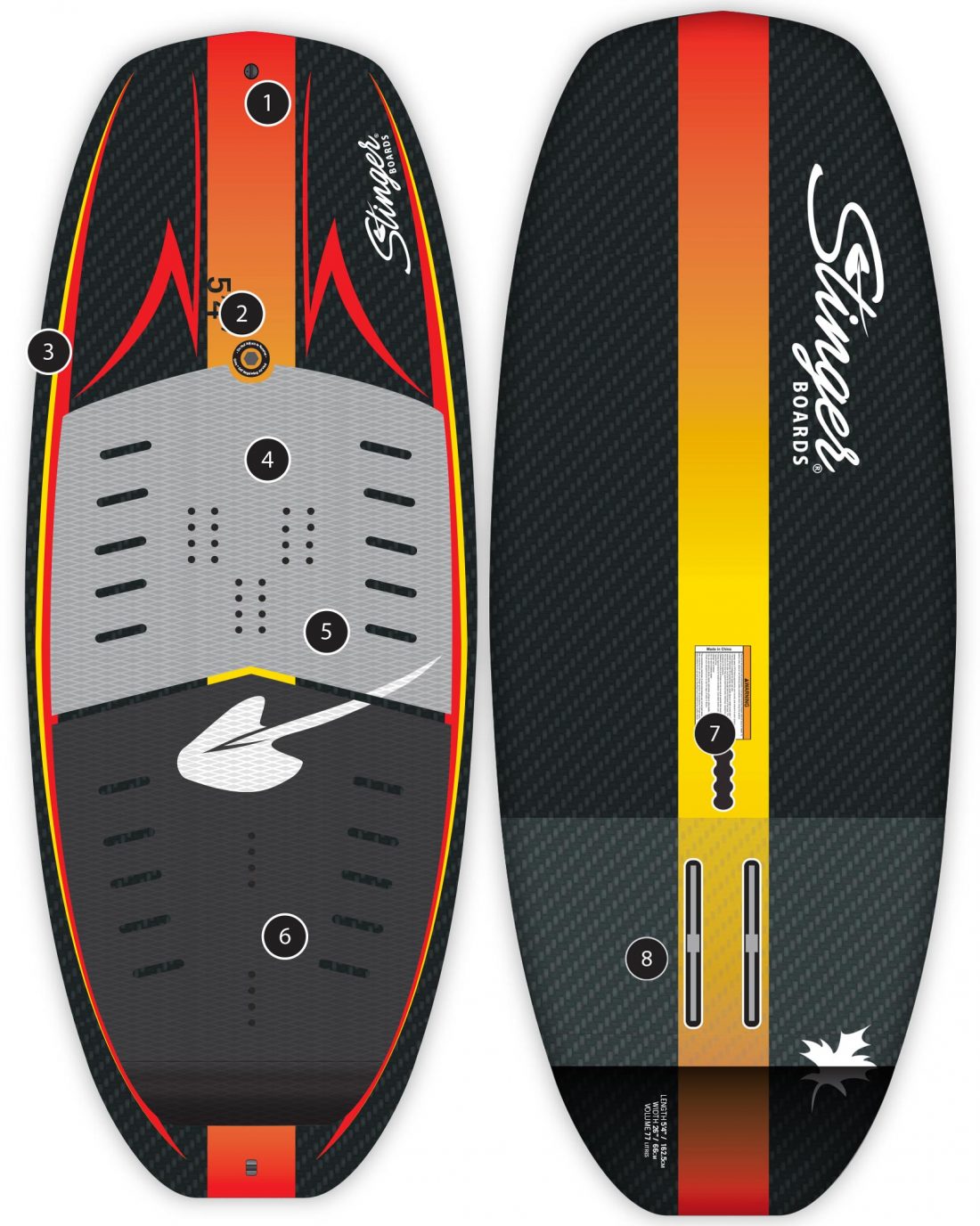 Features
GoPro mount provision on nose
Goretex Vent Valve
Full 3k Carbon Cloth + 3k Standing Zone
2 Piece DeckPad
Foot Strap provisions
Foot Strap provisions
Carry Handle
3k carbon full bottom & 3K carbon overlay with 90mm Foil Mount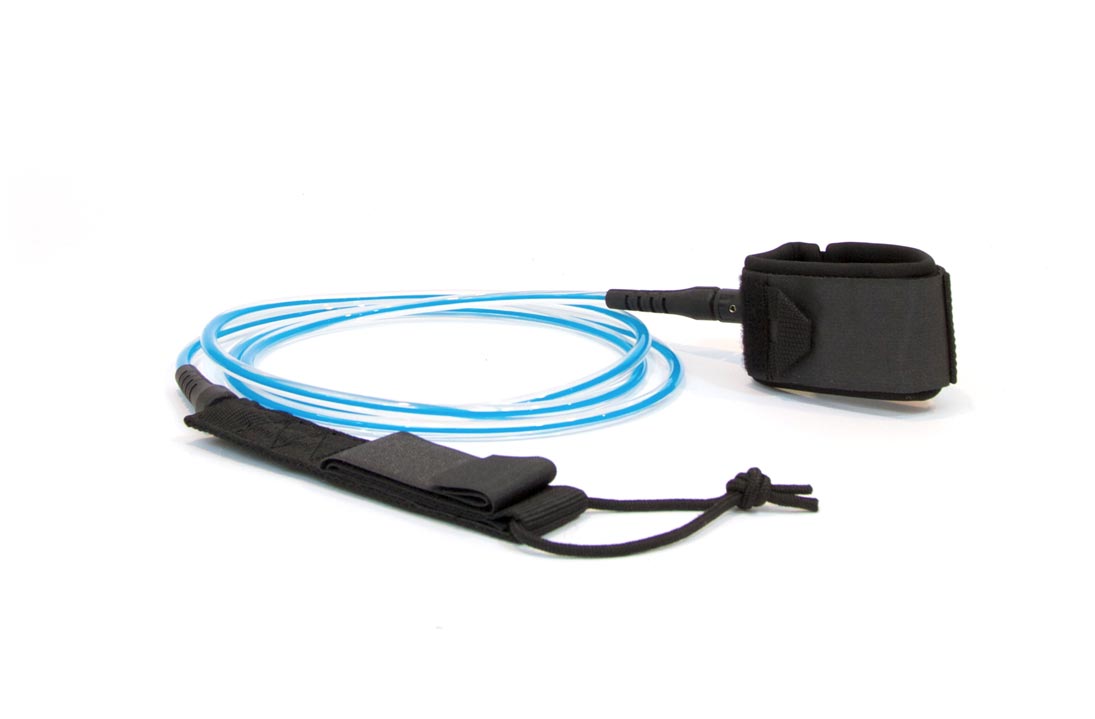 8' Leash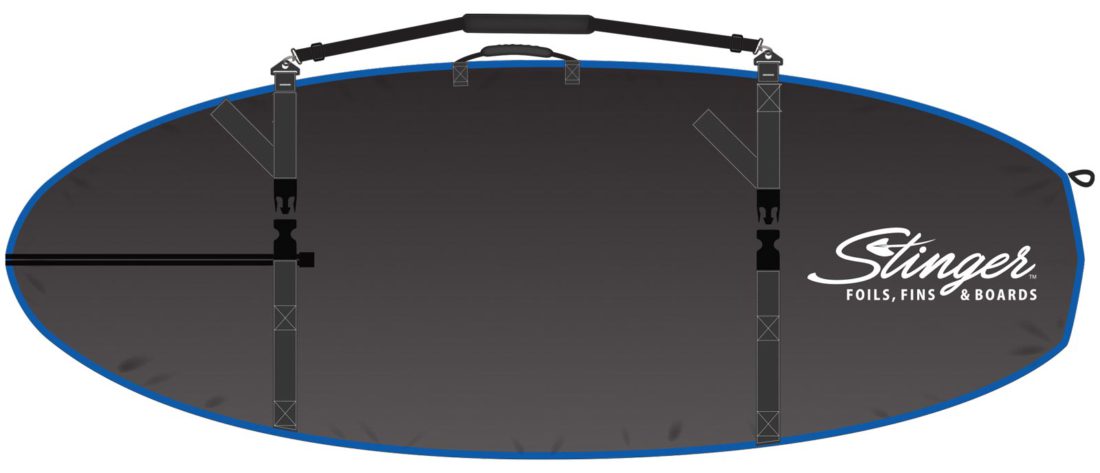 Shaped Board Bag