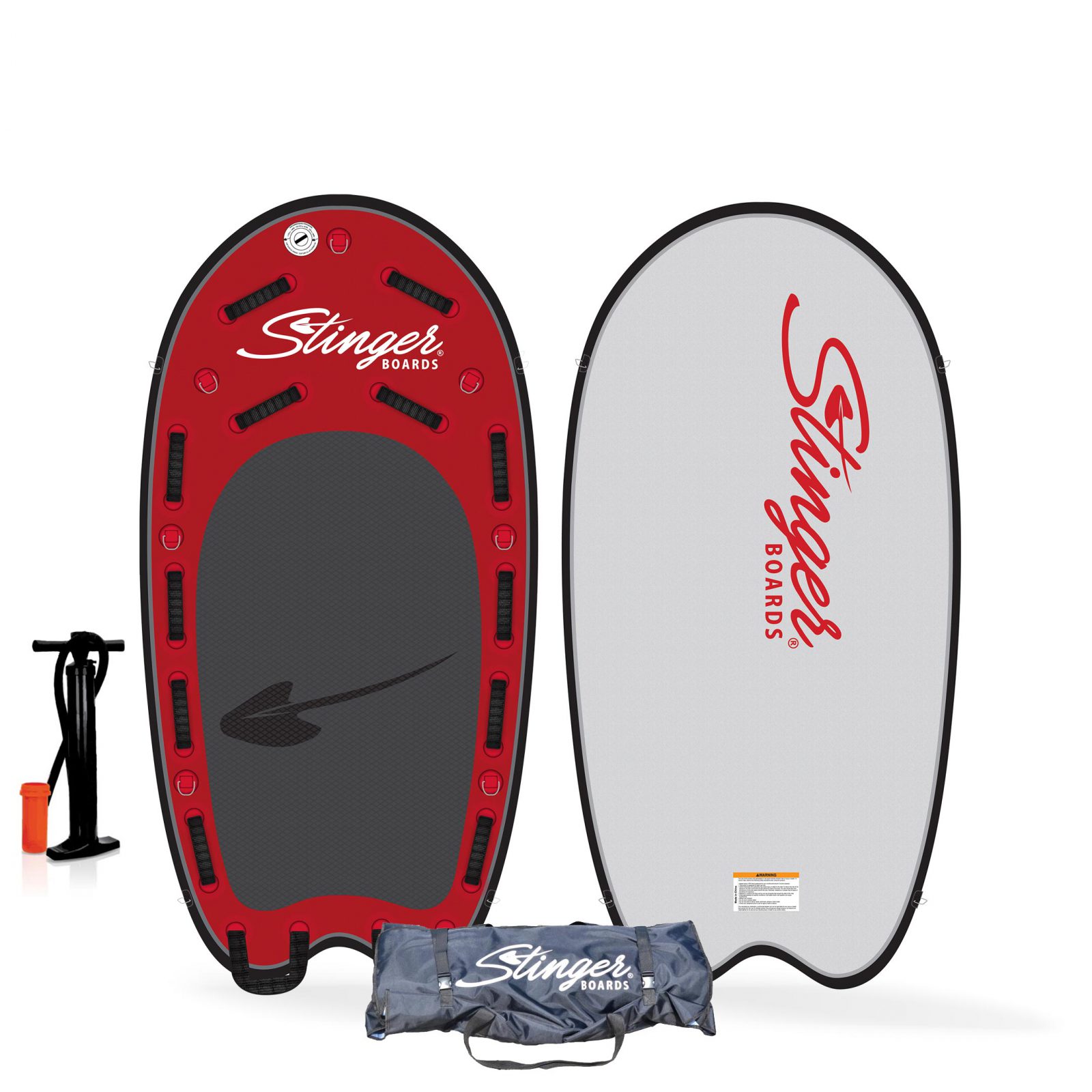 Rescue Sled
Our industry-leading commercial grade rescue inflatable sled comes fully equipped with all the tie down positions you need for your gear and multiple handles to get your rider onboard fast! The universal sled design can be attached to any make and model PWC, and being inflatable, it packs up compact making it easy to transport around. Our PWC sleds are super-lightweight so it won't affect your ski's performance and extremely tough because we use the highest drop-stitch technology & construction materials. Our Stinger Rescue Sled is the highest quality inflatable product on the market that offers less wear & tear on your the PWC which minimizes the chance of damage to boards or other equipment being transported on the sled.
---
Quick Points
6'6"x39"x6" | 162 lt
Red/Grey
Up to 220 lbs
Construction
Using Reinforced Drop Stitch (RDS) technology, we heat press and glue the internal linear strands so the boards are lighter, stronger and stiffer. Included with the board is a dual action pump & straight leash. Combine this with our very convenient wheelie bag/travel packs and you are set to travel anywhere you want to go.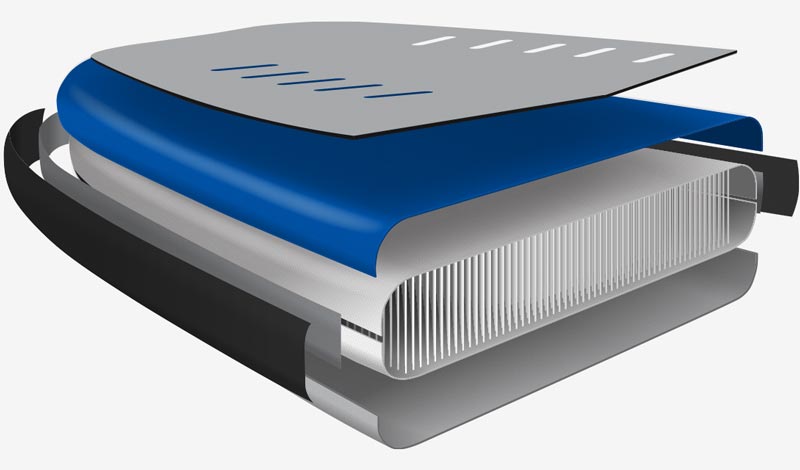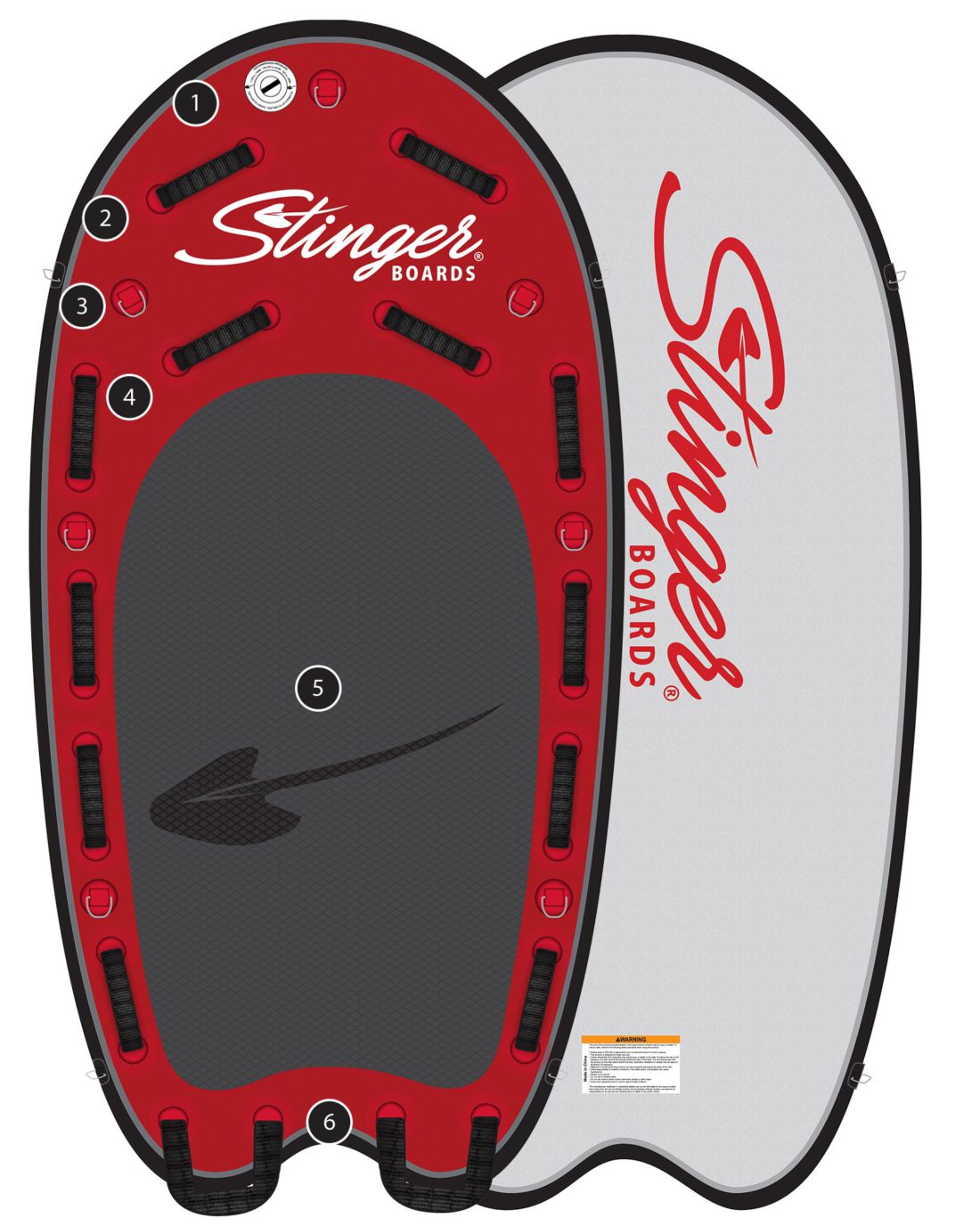 Features
Reinforced Seams
Double Layer Drop Stitch, crazy stiff
11 metal d-ring tie-down positions
14 grab handles
Diamond footpad, ultimate grip and comfort
Rescue handles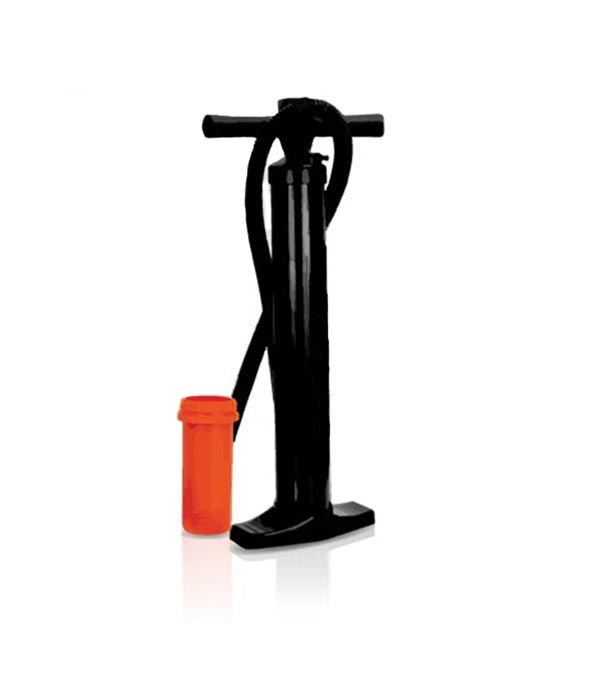 Dual Action Pump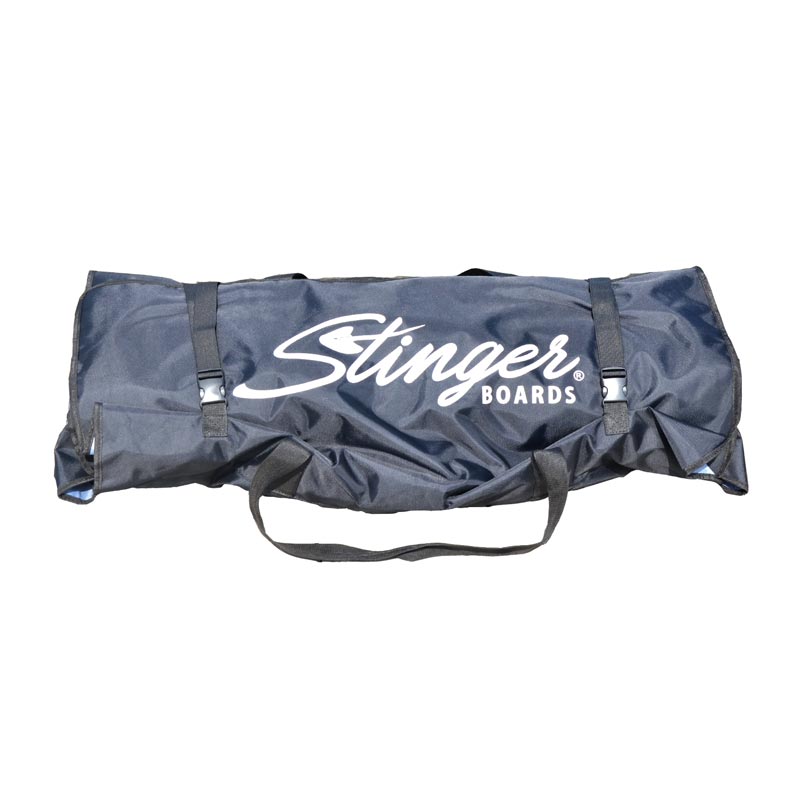 Carrying Bag