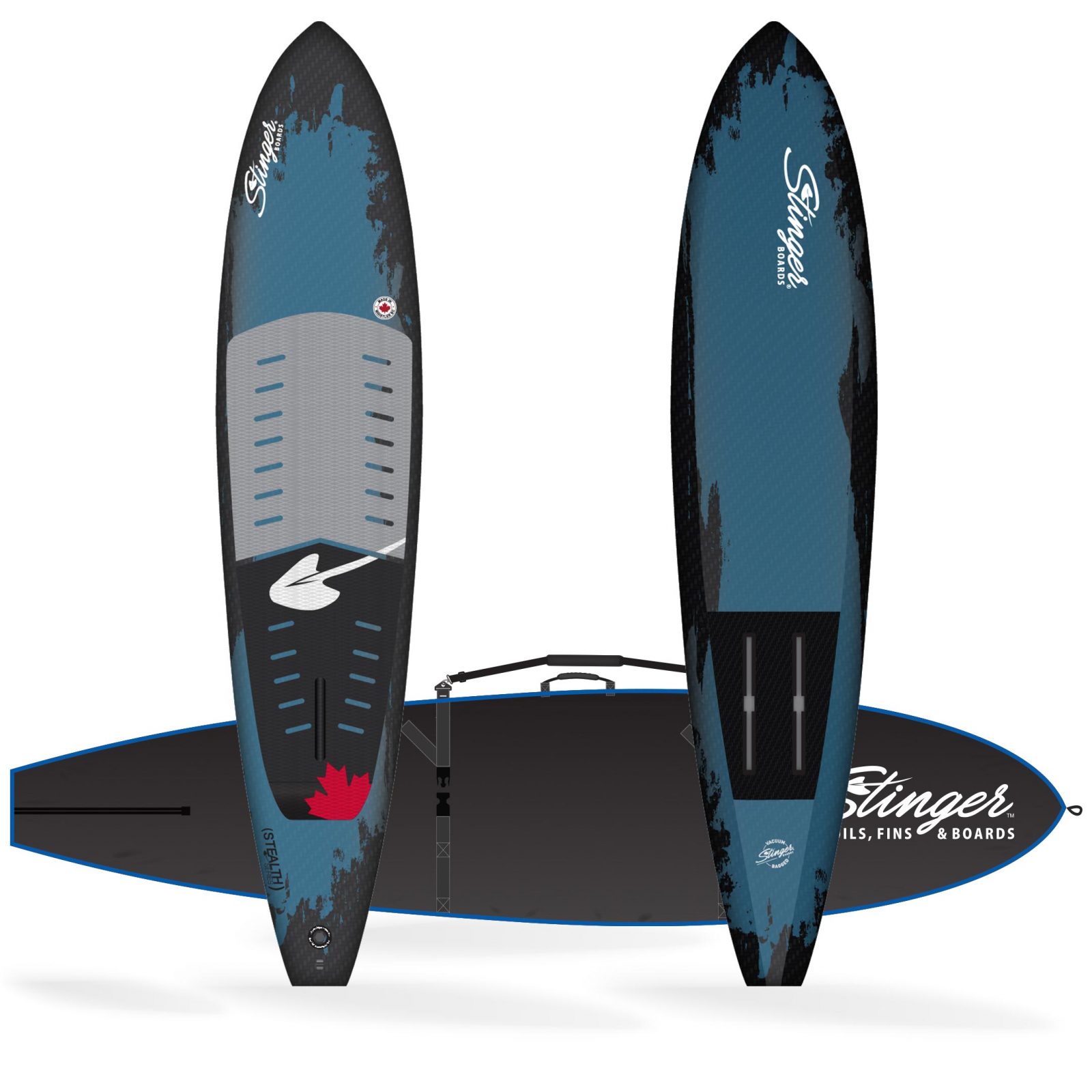 Downwind 7'6″ Foil
STEALTH
The Stealth is the next level of Downwind SUP/ Wing & Prone foiling board. Appropriately named after its sleek shape that was inspired by the pioneer of Downwind board design Dave Kalama. We owe a great amount of gratitude to Dave for discovering and inspiring riders to this amazing foiling discipline of Down-winding.
CEO & shaper Steve Legge created 4 sizes with his team of riders, the Stealth shape features a longer profile for stability & glide allowing the board to be narrower.
The innovative volume distribution of these boards are all built with "Vacuum Bag Construction" (VBC) making boards that are not only fast, the VBC makes the board stiffer & lighter so you get more glide and are up on foil sooner.
Riders are finding that their paddle speed when using the Stealth is greatly improved because of the narrower width/profile, this helped increase the paddle stroke cadence so riders get up on foil earlier and easier.
Foilers have also been finding that they are able to use a smaller front foil wing resulting in faster speeds when up and foiling. Prone foilers have said that hand paddles aren't always necessary due to the glide efficiency of the Stealth design as well.
The Stealth is surprisingly stable when paddling out for such a narrow board, and once up on foil, the board is very responsive, the swing weight and length of the board helps you carry the speed through to the next roller, thus being able to glide more and pump easier so you can connect swells and improve your efficiency.
All Stinger Stealth boards are designed and built in Whistler BC, Canada. We are very proud to be the able to offer the lightest and strongest quality boards to Foilers in Canada and to our neighbours south of us.
---
Quick Points
7'6"x19.25"x5.75" | 102 lt
Comes with Travel Bag
Full 3k Carbon Vacuum Bag Construction
Comes with 2 Piece Paddle
Construction
Diamond pattern deck pad
Paint
6oz S-glass
3k Carbon - 3/4 length stand/kneel zone
3k Carbon - full length
1.8lb EPS recycled foam
High Density Foam Foil Box
3k Carbon - full length
6oz S-glass
3k Carbon - foil patch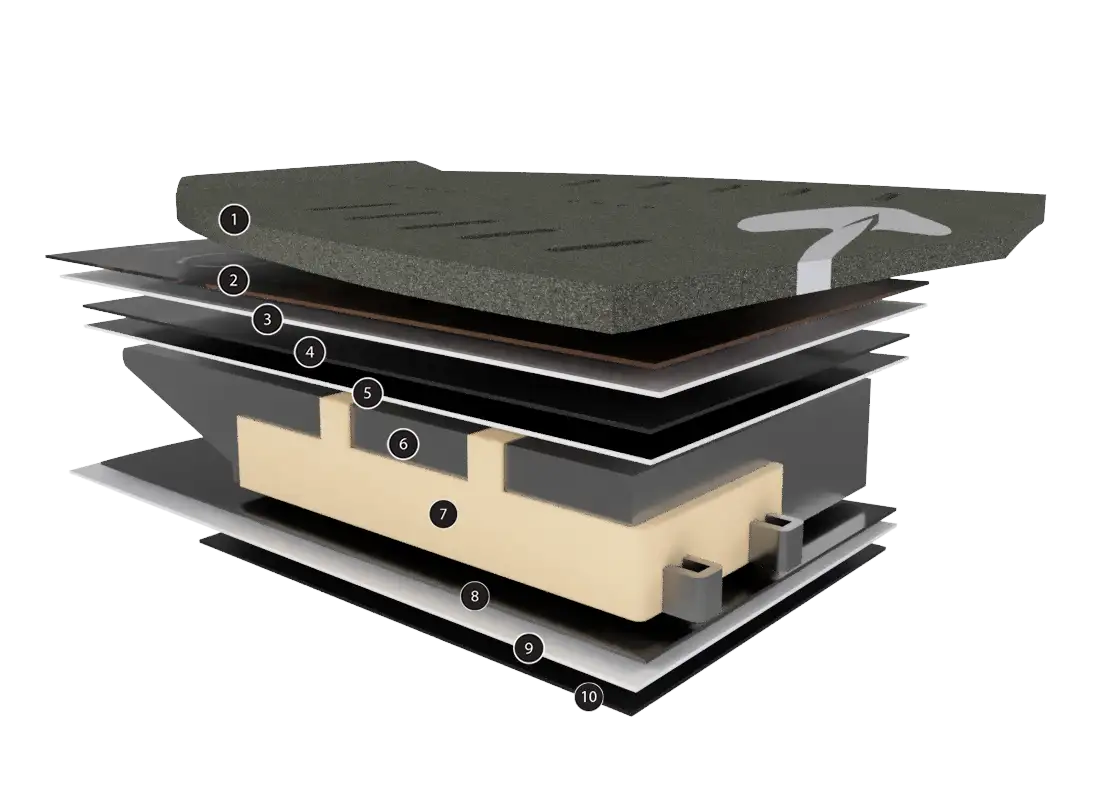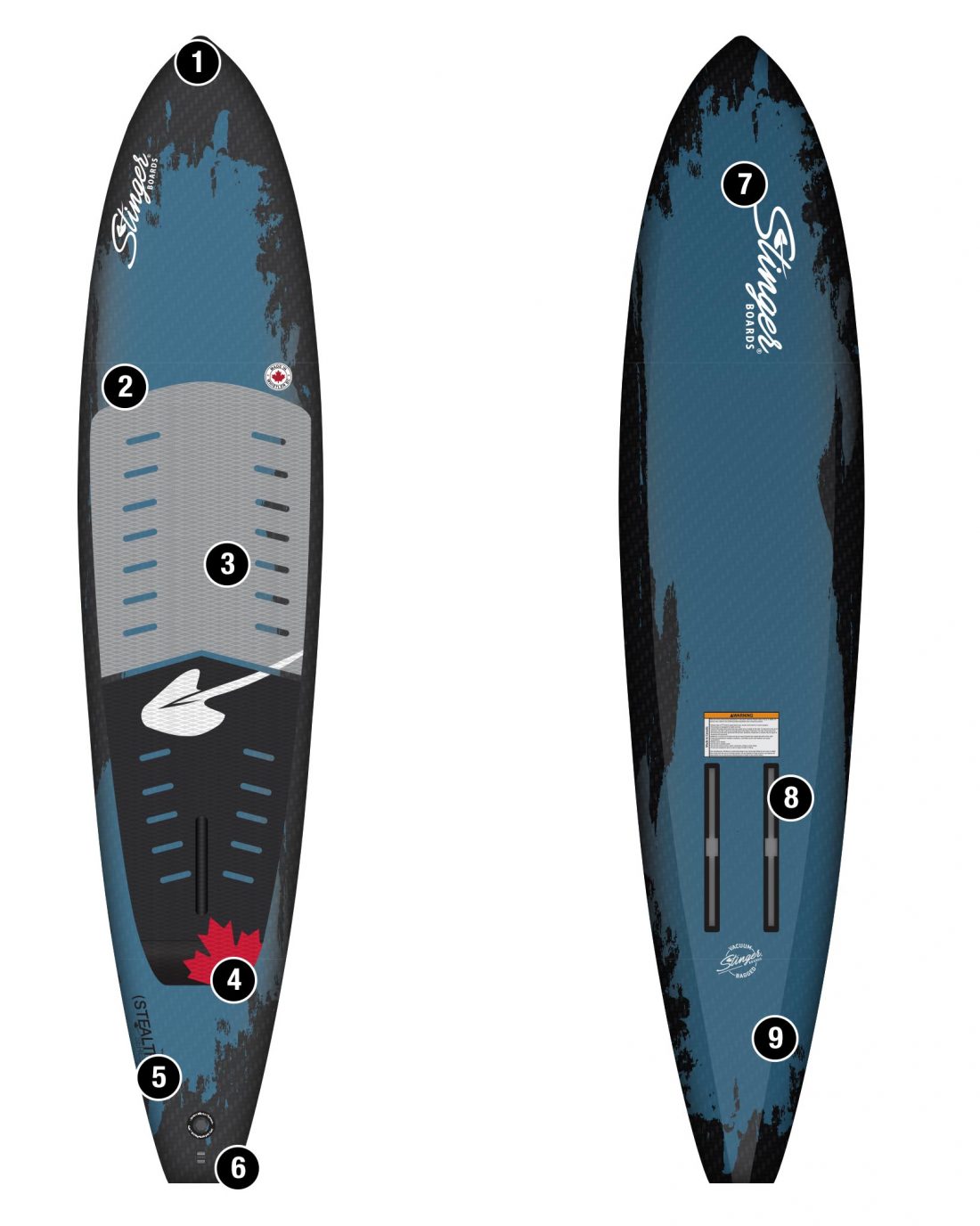 Features
Diamond pattern deck pad
Paint
6oz S-glass
3k Carbon - 3/4 length stand/kneel zone
3k Carbon - full length
1.8lb EPS recycled foam
High Density Foam Foil Box
3k Carbon - full length
6oz S-glass
3k Carbon - foil patch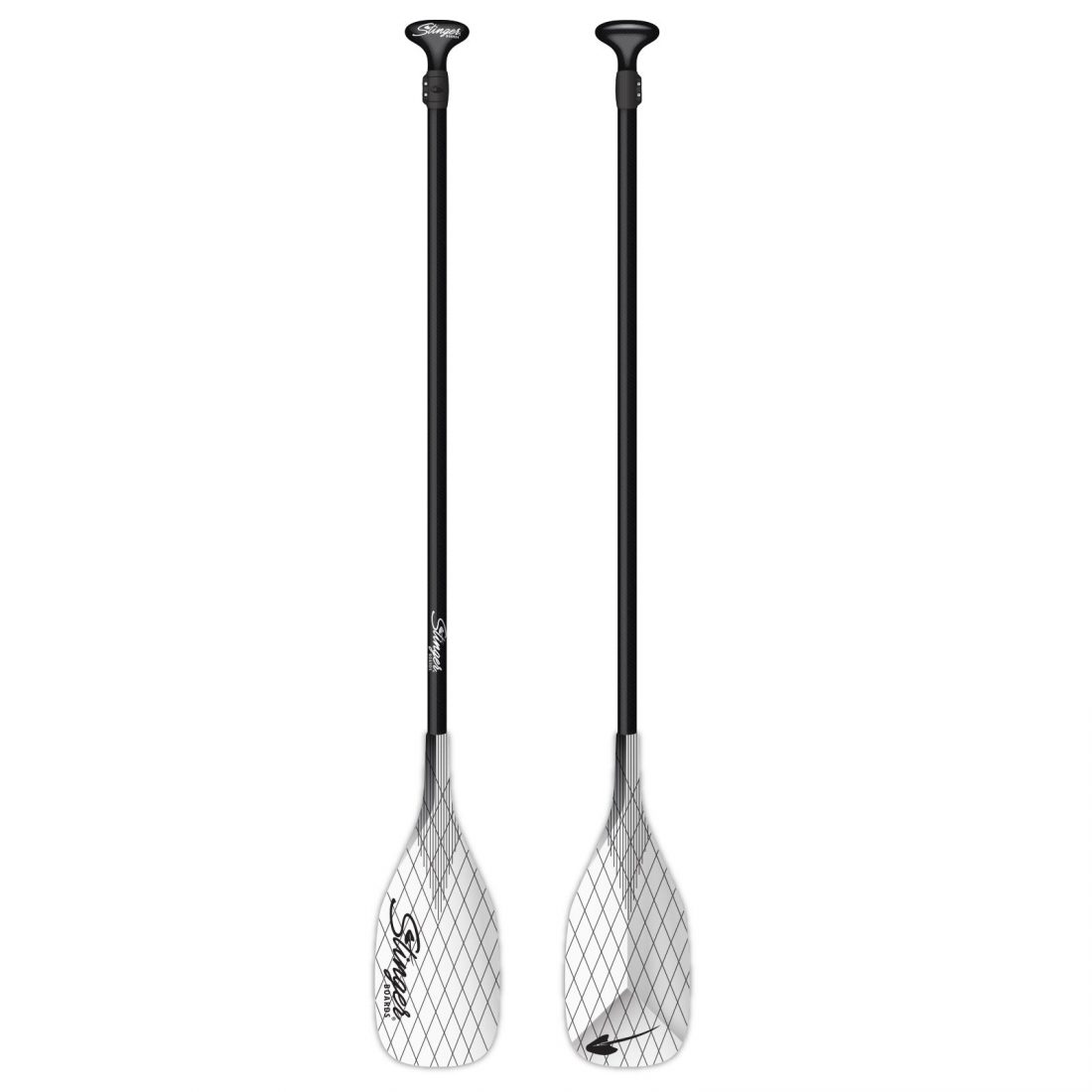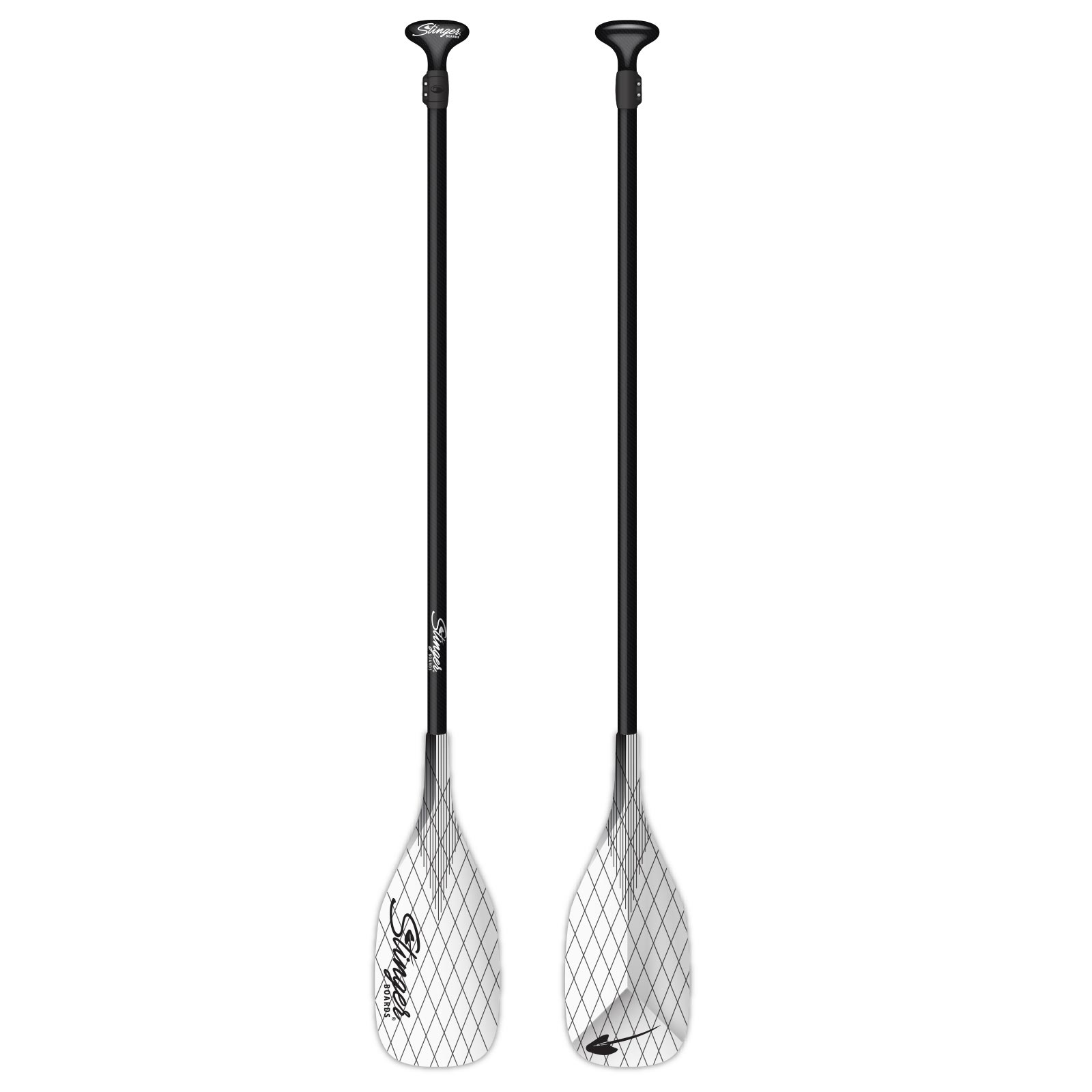 2 Piece Carbon Shaft with Composite Paddle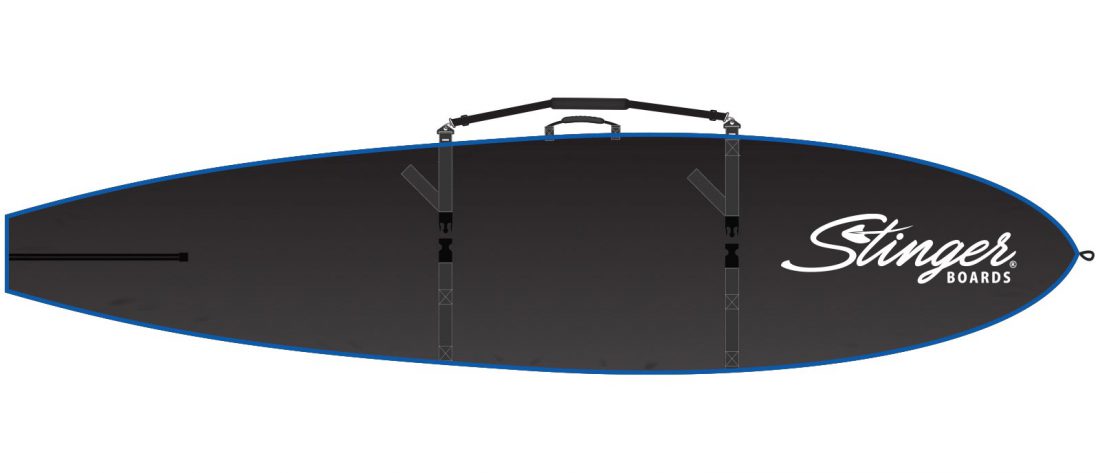 Travel Bag